Yuba County, California Resources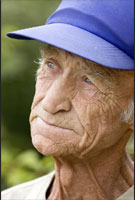 Yuba County was one of the original counties of California, formed in 1850 at the time of statehood.As of the 2010 Census, the population was 72,155. The county was named after the Yuba River by Captain John Sutter for the Maidu village Yubu, Yupu or Juba near the confluence of the Yuba and Feather rivers. General Mariano Vallejo stated that the river was named Uba by an exploring expedition in 1824 because of the quantities of wild grapes which they found growing on its banks.
Adult Protective Services:
Adult Protective Services (APS) program goal is to provide eligible aged, blind or disabled adults services to remain in their own homes free from abuse and neglect, to promote independence by providing both domestic and personal care services, and to establish partnerships with other community services and entities. The cornerstone is service provided with both dignity and respect.
Adult Services Division
5730 Packard Avenue, Suite 100
Marysville, CA 94901
24-hour Hotline: (530) 749-6471
Toll Free: (866) 999-9113
Meals / Nutrition:
Senior Nutrition Access Card (SNAC)
5730 Packard Avenue #100
Marysville, Ca 95901
Phone: (530) 749-6471
Meals on Wheels
938 14th Street
Marysville, Ca 95901
Phone: (530) 741-9600

Yuba County Seniors
4979 Olivehurst Avenue
Olivehurst, Ca 95961
Phone: (530) 741-0777
Meals on Wheels
Phone: (916) 486-1876
Legal Resources:
Yuba County Sheriff
720 Yuba Street
Marysville, Ca 95901
Phone: (530) 749-7777
Resources