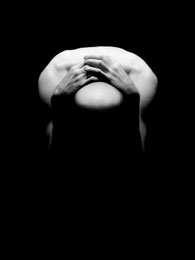 San Francisco County, California Resources
Adult Protective Services:
Anyone can make a confidential report if they know or suspect that an elderly person or adult with a disability who lives in San Francisco is being abused. The 24-hour hotline is staffed by social workers who respond to calls and ask a series of questions to determine if an emergency response is required. If necessary, an Emergency Response Worker will be dispatched to make a home visit to investigate the report and to determine what services, if any, are needed.
Adult Protective Services (APS) investigates possible abuse or neglect of elders and adults with a disability and dependent adults. The abuse may be
physical,
emotional,
financial,
neglect by others,
or self-neglect
Any services provided by Adult Protective Services are voluntary; the adult who is offered the services must consent to receive them.
Adult Protective Services (APS) also protects and provides services to dependent adults and seniors who are victims of abuse, neglect, and exploitation.
San Francisco Department of Aging & Adult Services
1650 Mission Street, 4th Floor
San Francisco, Ca 94103
Toll Free 24hr Hotline: (800)814-0009
24hr Hotline: (415)355-6700
Fax: (415)355-3549
In-Home Supportive Services (IHSS):

The In-Home Supportive Services Program will pay for services that you are unable to do for yourself, so that you can remain safely in your own home. To be eligible, an adult must also be over 65 years of age, or disabled, or blind, and meet income and resource limits for the program. Disabled children may also be eligible for IHSS. In-Home Supportive Services (IHSS) is considered an alternative to out-of-home care, such as nursing home or board and care facilities. The types of services that are available through IHSS include housecleaning, meal preparation, laundry, grocery shopping, personal care services (such as bowel and bladder care, bathing, grooming, and paramedical services), accompaniment to medical appointments, and protective supervision for the mentally impaired. Eligibility for this program is determined through assessment by a social worker.
In-Home Supportive Services
Phone: (415)355-6700)
Meals / Nutrition:
Centro Latino de San Francisco
1656 15th Street
San Francisco, Ca 94103
Phone: (415)861-8758
Curry Senior Center
333 Turk Street
San Francisco, Ca 94102
Phone: (415)885-2274
Diamond Senior Center
117 Diamond Street
San Francisco, Ca 94114
Phone: (415)863-3507
Excelsior Senior Center
4398 Mission Street
San Francisco, Ca 94112
Phone: (415)239-1011
Golden Gate Park Senior Center
San Francisco, Ca 94118
Phone: (415)666-7015
Jewish Community Center of San Francisco
3200 California Street
San Francisco, Ca 94118
Phone: (415)292-1200
John King Senior Center
590 Leland Avenue
San Francisco, Ca 94134
Phone: (415)239-6233
Kimochi Nutrition & Hot Meals
1840 Sutter Street
San Francisco, Ca 94115
Phone: (415)931-2287
Laguna Honda Hospital Senior Nutrition Program
375 Laguna Honda Boulevard
San Francisco, Ca 94116
Phone: (415)759-2321
Meals on Wheels of San Francisco
1375 Fairfax Avenue
San Francisco, Ca 94124
Phone: (415)920-1111
Noe Valley Senior Center
1021 Sanchez Street
San Francisco, Ca 94114
Phone: (415)648-1030
Omi Senior Center
1948 Ocean Avenue
San Francisco, Ca 94127
Phone: (415)587-1443
Philippines American Senior Center
1048 Folsom Street
San Francisco, Ca 94103
Phone: (415)447-2300
Project Open Hand
730 Polk Street
San Francisco, Ca 94109
Phone: (415)447-2300
Richmond Senior Center
6221 Geary Boulevard, #3
San Francisco, Ca 94121
Phone: (415)752-6444
Rosa Parks Senior Center
San Francisco, Ca 94109
Phone: (415)292-2000
Russian American Community Services
300 Anza Street
San Francisco, Ca 94118
Phone: (415)387-5336
Saint Francis Meal Services
432 Mason Street
San Francisco, Ca
Phone: (415)292-7476
Salvation Army Senior Meals
850 Harrison Street
San Francisco, Ca 94109
Phone: (415)775-1866
San Francisco Senior Center
890 Beach Street
San Francisco, Ca 94109
Phone: (415)775-1866
San Francisco Senior Center
481 O'Farrell Street
San Francisco, Ca 94102
Phone: (415)771-7950
Self-Help for the Elderly
407 Sansome Street, suite 300
San Francisco, Ca 94111
Phone: (415)982-9171
Senior Center Nutrition Program
1840 Sutter Street
San Francisco, Ca 94115
Phone: (415)931-2287
Sunset Senior Center
1290 5th Avenue
San Francisco, Ca 94122
Phone: (415)759-9507
West Bay Filipino Senior Center
3416 19th Street
San Francisco, Ca 94110
Phone: (415)626-0773
Western Addition Senior Citizens Service Center
1390 1/2 Turk Street
San Francisco, Ca 94115
Phone:(415)921-7805
Legal Resources:
San Francisco Sheriff
Phone: (415)554-7225

Asian Pacific Islander Legal Outreach
1188 Franklin Street, Suite 202
San Francisco, Ca 94109
Phone: (415)567-6255
Institute on Aging
3330 Geary Boulevard, 2nd Floor West
San Francisco, Ca 94118
Phone: (415)750-4180
Bet Tzedek - The House of Justice
Custom Search
Resources