lake County, California Resources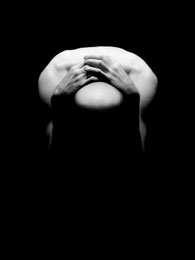 Local Resources:
Adult Services programs are designed to protect and support the elderly and disabled.  The Adult Services Division is divided into three components; Public Guardian/Administrator, Adult Protective Services and In-Home Supportive Services, including the IHSS Public Authority.
Department of Social Services
15975 Anderson Ranch Parkway,
Lower Lake, CA 95457-9000
Phone: (707)995-4200
Toll Free: (800)628-5288
In Home Supportive Services:
The In-Home Supportive Services (IHSS) program is designed to provide domestic and personal care services to low-income aged, blind and disabled persons who, without these services, would be unable to remain in their homes and would require placement in costlier long-term institutional care.  IHSS services can include assistance with meal preparation, laundry, shopping, transportation, bathing, dressing, and bowel and bladder care.
In order to be eligible to receive IHSS services, applicants must be eligible for the Medi-Cal Program.  Once Medi-Cal eligibility has been established, an IHSS Social Worker meets with the applicant to assess their physical and/or mental limitations.  If the applicant qualifies for the IHSS program, the Social Worker determines the necessary services and the number of service hours.  The IHSS Social Worker will meet with each recipient a minimum of once a year, or more often as needed, to reassess the recipient's needs.
Adult Services
16170 C Main Street
Lower Lake, CA  95457
Toll Free: (888)221-2204
Phone: (707)995-4680
Fax: (707)995-4661  
Meals on Wheels:
Highlands Senior Service Center
3245 Bowers Road
Clearlake, CA 95422
Phone: (707)994-3051
Live Oaks Seniors
12519 Footill Boulevard
Clearlake Oaks, CA 95423
Phone: (707)998-1950
Senior Center Lakeport
527 Konocti Avenue
Lakeport, CA 95453
Phone: (707)263-4218
Lucerne Alpine Seniors
3985 Country Club Drive
Lucerne, CA 95458
Phone: (707)274-2512
Middletown Senior Center
15299 Central Park Road
Middletown, CA 95461
Phone: (707)987-3113
Legal Resources:
Sheriff Department
1220 Martin Street
Lakeport, CA 95453
Phone: (707)262-4200
Bet Tzedek - The House of Justice
Custom Search
Resources