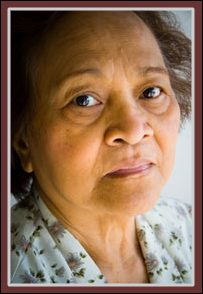 San Benito County, California Resources
Adult Protective Services:
Adult Protective Services (APS) Each county has an Adult Protective Services agency to help elder adults (65 years and older) and dependent adults (18-64 who are disabled), when these adults are unable to meet their own needs, or are victims of abuse, neglect or exploitation. County Adult Protective Services agencies investigate reports of abuse of elders and dependent adults who live in private homes and hotels or hospitals and health clinics when the abuser is not at staff member. (The Licensing & Certification program of the California Department of Health Services handles cases of abuse by a member of a hospital or health clinic.)
County Adult Protective Services staff evaluates abuse cases and arranges for services such as advocacy, counseling, money management, out-of-home placement, or conservatorship. Reports of abuse that occur in a nursing home, a board and care home, a residential facility for the elderly, or at a long term care facility are the responsibility of the Ombudsman's office which is administered by the California Department of Aging. Adult Protective Services staff also provides information and referral to other agencies and educates the public about reporting requirements and responsibilities under the Elder and Dependent Adult Abuse Reporting laws.
Health & Human Services
111 San Felipe Road, Suite 206
Hollister, Ca 95023-3801
24 Hour Hotline: (831)636-4190
Fax: (831)634-0780

In-Home Supportive Services (ihss):

The In-Home Supportive Services Program will pay for services that you are unable to do for yourself, so that you can remain safely in your own home. To be eligible, an adult must also be over 65 years of age, or disabled, or blind, and meet income and resource limits for the program. Disabled children may also be eligible for In-Home Supportive Services. In-Home Supportive Services is considered an alternative to out-of-home care, such as nursing home or board and care facilities. The types of services that are available through IHSS include housecleaning, meal preparation, laundry, grocery shopping, personal care services (such as bowel and bladder care, bathing, grooming, and paramedical services), accompaniment to medical appointments, and protective supervision for the mentally impaired. Eligibility for this program is determined through assessment by a social worker.
San Benito County In-Home Supportive Services Public Authority
1111 San Felipe Road, Suite 207
Hollister, Ca 95023
Phone: (831)636-4190
Legal Resources:
San Benito County Sheriff
2301 Technology Parkway
Hollister, Ca 95023
Phone: (831)626-4080

Bet Tzedek - The House of Justice
Custom Search
Resources