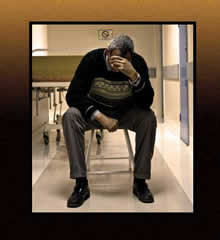 Madera County, California Resources
Adult Protective Services:
The goal of the Adult Protective Services Program (APS) is to provide services to correct conditions which cause dependent or elder adults to be abused, neglected or exploited.  APS is designed to serve elders (age 65 or older) and dependent adults (age 18 through 64 years of age) who are unable to protect their own interests or to care for themselves. APS services are free of charge without regard to income or property if there is a need for protective services. Whenever possible, the APS Program seeks to maintain the elder or dependent adult safely in his or her normal environment by strengthening his or her capacity for self-maintenance. These goals are accomplished through the direct provision of adult protective services or by linking the elder or dependent adult with appropriate community-based resources.
Dependent and elder abuse encompasses the following:
Neglect (including self abuse)
Financial abuse
Abandonment
Abduction
Physical/Sexual abuse
Other treatment resulting in pain and mental suffering
Isolation
Department Of Social Services:
700 E Yosemite Avenue
Madera, CA 93638
Phone: (559)675-7841

---
Social Services - Adult Services
629 E. Yosemite Avenue
Madera, CA 93638
Phone: (559)662-8300
24-Hour Hotline: (559)675-7839
Social Services - Chowchilla Office
125 S. 2nd Street
Chowchilla, CA
Phone: (559)665-0205
---
Social Services - Oakhurst Office
40325 Hwy 41
Oakhurst, CA 93644
Phone: (559)683-6263
Abuse Neglect Reporting Long-Term Care Facility, Residential Care, Skilled Nursing Facility:
Fresno-Madera Ombudsman (559)224-9177
Meals on Wheels:
Senior Citizens Chowchilla
820 Robertson Boulevard
Chowchilla, CA 93610
Phone: (559)665-4781
Frank Bergon Senior Center
238 S. D Street
Madera, CA 93638
Phone: (559)673-4293
Senior Citizens Center
49111 Cinder Lane
Oakhurst, CA 93544
Phone: (559)683-3811
Legal Resources:
Bet Tzedek - The House of Justice
Custom Search
Resources