Alamdea County, California Resources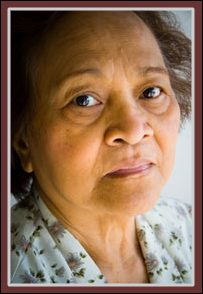 Local Resources:
Adult Protective Service Social Workers investigate and correct situations involving abuse, neglect or exploitation, develop, arrange services to allow clients to remain safely in their own homes for as long as possible. APS works with these individuals, their families, friends, neighbors, and community agencies to provide services and help them maintain themselves in a safe environment.
Adult Protective Services
6955 Foothil Blvd., Floor 3
Oakland, CA 94621
Hotline: (866)225-5277
Phone: (510)577-3500
Social Services Agency
8477 Enterprise Way
Oakland, CA 94621
Phone: (510)639-1090
meals / nutrition:
Feeding Seniors
P.O. Box 14002
Oakland, CA 94614
Phone: (510)777-9560
www.feedingseniors.org
Bay Area Community Services:
Oakland and Piedmont
Phone: (510)986-8916
Service Opportunities for Seniors (SOS):
Hayward, San Leandro, San Lorenzo and Castro Valley
Phone: (510)582-1263
www.sosmealsonwheels.org

Jaseb Senior Center
1710 Carleton St.
Berkeley, Ca 94703
Phone: (510)883-1106

New Light Senior Center
201 California St.
Berkeley, Ca 94703
Phone: (510)549-2666

North Berkeley Senior Center
1901 Hearst Ave.
Berkeley, Ca 94709
Phone: (510)981-5190

South Berkeley Senior Center
2939 Ellis St.
Berkeley, Ca 94703
Phone: (510)981-5170

West Berkeley Senior Center
1900 6th St.
Berkeley, Ca 94710

Spectrum Community Services:
Serving Dublin, Livermore, Pleasanton and Sunol
Phone: (510)881-0300
www.spectrumcs.org

Tri-City Meals on Wheels:
Serving Berkeley, Albany and Emeryville
Phone: (510)981-5250
www.ci.berkeley.ca.us/seniors/portable/portableMeals.htm
LIFE ElderCare:
Serving Fremont, Newark and Union City
Phone: (510)574-2092
www.lifeeldercare.org
Alameda Meals on Wheels:
Serving the City of Alameda
Phone: (510)865-6131
www.alamedamealsonwheels.org
Legal Resources:
Bet Tzedek - The House of Justice
If you know something, say something! Whistleblowers are encouraged and indeed rewarded for reporting wrongdoing by nursing homes, banks, hospitals.
Custom Search
Resources