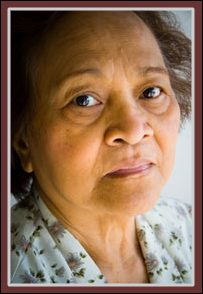 Sacramento County, California Resources
Adult Protective Services:
Adult Protective Services (APS) is a state mandated program dedicated to maintaining the health and safety of elderly and dependent adults subjected to neglect, abuse, or exploitation, or who are unable to protect their own interests. An elder is a person 65 years of age or older. A dependent adult is a person between the ages of 18 and 64 who is unable to protect his or her rights, including but not limited to persons who have physical or development disabilities or whose physical or mental abilities have diminished because of age. In addition to investigating allegations of abuse or neglect, Adult Protective Services social workers may assist the elderly and dependent population of Sacramento County in the following ways:
Provide 24 hour emergency response services Secure linkages and referrals for other county and community services such as public health assessment and counseling services Advocate for clients in a variety of situations, for example:

with landlords,
doctors,
hospitals,
treatment programs and
other social services

Arrange for direct services such as meal delivery, transportation and immediate assistance with emergency situations Coordinate and consult with other providers to ensure the best possible service for the client.
Elder and dependent adult abuse includes:

Physical abuse (assault/battery, constraint or deprivation, sexual assault, chemical restraint, and over or under medication),
neglect (including self-neglect),
financial abuse,
abandonment,
isolation,
abduction, and
psychological or verbal abuse.
Department of Health & Human Services
P.o. Box 269131
Sacramento, Ca
24 Hour Hotline: (916)874-9377
Phone: (916)874-9377
In-Home Supportive Services:
In-Home Supportive Services serves aged, blind, or disabled persons who are unable to perform activities of daily living and cannot remain safely in their own homes without help. Through In-Home Supportive Services, qualified recipients may receive assistance with daily tasks, such as:
Bathing
Cleaning
Dressing
Cooking
Grooming
Feeding
To be eligible for In-Home Supportive Services, a person must receive SSI or meet income and resource guidelines. In addition, the individual must be either:
65 years or older
Blind
Permanently disabled or
A disabled child requiring extraordinary care
Anyone who recognizes that a person is in need of in-home assistance may refer a client to IHSS. Once a referral is received, a social worker assigned to the case conducts an assessment to determine the applicant's need. The determination will take into consideration the applicant's medical condition, living arrangement and resources that may already be available. Once eligibility has been established, IHSS can assist a client with locating a caregiver. A friend or relative may serve as a caregiver, or a referral may be made through the IHSS Registry. Once a caregiver is selected, the client acts as the employer and is responsible for supervision and signing time sheets. Working together, IHSS and the caregiver ensure that each client is able to remain in familiar surroundings – safely, comfortably and with as much independence as possible.
In-Home Supportive Services
Phone: (916)874-9471
Meals / Nutrition:
Senior Center Elk Grove
8830 Sharkey Ave
Elk Grove, Ca 95624
Phone: (916)686-3160
Area 4 Agency on Aging
2260 Park Towne Circle #100
Sacramento, CA 95825
Phone: (916)486-1876
Broadway Seniors Center
5200 Broadway
Sacramento, CA 95820
Phone: (916)456-4731
Cordova Senior Center
3480 Routier Road
Sacramento, Ca 95827
Phone: (916)366-3133
Ethel MacLeod Hart Senior Center
915 27th Street
Sacramento, Ca 95816
Phone: (916)264-5462
Hellenic Seniors Center
7847 Rush River Drive
Sacramento, Ca 95831
Phone: (916)427-5444
Meals on Wheels by ACC
7311 Greenhaven Drive #190
Sacramento, Ca 95831
Phone: (916)444-9533
Stanford Settlement
450 W El Camino Avenue
Scaramento, Ca 95833
Phone: (916)927-1819
U.C. Davis Care Management
4150 V Street, Suite 2400
Sacramento, Ca 95817
Phone: (916)734-7005

Legal Resources:
Bet Tzedek - The House of Justice
Custom Search
Resources