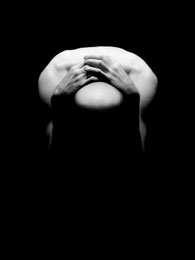 Trinity County, California Resources
Trinity County is a county located in the northwestern portion of the U.S. state of California. As of the 2010 census, the population was 13,786, making it the fourth-least populous county in California. The county seat and largest community is Weaverville.
Adult Protective Services:
Adult Protective Services (APS) receives reports of abuse, neglect, and exploitation and investigates these reports, and provides case management, monitoring, and evaluation. In addition to case management services, APS may provide or arrange for the provision of medical, social, economic, legal, housing, or other protective or supportive services. The goal of Adult Protective Services is to provide services to elders and dependent adults who are unable to protect their own interests or to care for themselves. The Adult Protective Services program is not intended to interfere with the life style choices of elders or dependent adults, nor to protect those individuals from all the consequences of such choices. An elder or dependent adult who has been abused may refuse or withdraw consent at any time to preventive and remedial services offered by an Adult Protective Services agency.
Department of Health and Human Services
P.O. Box 1470
Weaverville, Ca 96093-1470
24-Hour Abuse Hotline: (530)623-1314
(800)851-5658
File Trinity Elder Abuse Report Online
In-Home Supportive Services:
In-Home Supportive Services (IHSS) is a federal, state, and locally funded program designed to provide assistance to those eligible aged, blind, and disabled individuals who, without this care, would be unable to remain safely in their own homes. In-Home Supportive Services (IHSS) will help pay for services so that recipients can remain safely in their own home. To be eligible, you must be over 65 years of age, or disabled, or blind. Disabled children are also eligible for IHSS. IHSS is considered an alternative to out-of-home care, such as nursing homes or board and care facilities.
Trinity County In-Home Supportive Services:
Phone: (530)623-1265
Meals / Nutrition:
Golden Age Center
905 Browns Ranch Road
Weaverville, Ca 96093
Phone: (530)623-5979
Roderick Senior Center
Hayfork
Phone:(530)628-4692
Legal Resources:
Trinity County Sheriff's Department
P.O. Box 1228
Weaverville Ca 96093
Phone: (530)623-2611
Bet Tzedek - The House of Justice
Custom Search
Resources