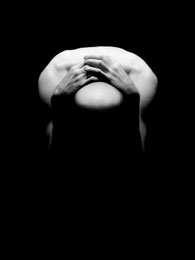 Sonoma County, California Resources
Adult and Aging programs and services help ensure the safety, independence and well-being of older adults, persons with disabilities, and military veterans, and their families and caregivers. Staff provides protective and supportive services, as well as community training in elder-related topics.
Adult Protective Services:
Investigates reports of suspected elder and dependent adult abuse, neglect or exploitation. Provides 24-hour response to life-threatening emergencies involving elder and dependent adults. Educates the community and mandated reporters about elder abuse prevention and identification.

Human Services Department
3725 Westwind Boulevard, Suite 101
Santa Rosa, Ca 95403
24 hour Hotline: (800)667-0404
Phone: (707)565-5940
2550 Paulin Drive, Suite 1
Santa Rosa, Ca 95403
Phone: (877)699-6868
520 Mendocino Avenue #200
Santa Rosa, Ca 95401
Phone: (707)565-5305
In-Home Supportive Services (ihss):
IHSS helps low-income elderly and people of any age living with a disability remain living safely and independently in their own homes. IHSS is an alternative to out-of-home care. IHSS clients find, select and supervise their own caregivers. IHSS Payroll pays the wages of caregivers for providing services necessary to maintain safety and independence in their home.
3725 Westwind Boulevard, Suite 101
Santa Rosa, Ca 95403
Phone: (707)565-5900
Meals / Nutrition:
Council On Aging
730 Bennett Valley Road
Santa Rosa, Ca 95425
Phone: (707)525-0143
Santa Rosa Senior Center
704 Bennett Valley Road
Santa Rosa, Ca 95404
Phone: (707)545-8608
Meals On Wheels Of Sonoma
275 East Spain Street
Sonoma, Ca 95476
Phone: (707)935-9141
Lucchesi Senior Center
211 Novak Drive
Petaluma, Ca 94954
Phone: (707)778-4399
Petaluma People Services Center
1500 Petaluma Boulavard South
Petaluma, Ca 94952
Phone: (707)765-8488
Council On Aging
133 Matheson Street
Healdsburg, Ca 95448
Phone: (707)433-7515
Healdsburg Senior Center
133 Matheson Street
Healdsburg, Ca 95448
Phone: (707)431-3324
Senior Meals Program
167 North High Street
Sebastopol, Ca 95472
Phone: (707)829-8381
Rohnert Park Senior Center
6800 Hunter Drive #A
Rohnert Park, Ca 94928
Phone: (707)585-6780
Windsor Senior Center
9231 Foxwood Drive
Windsor, Ca 95492
Phone: (707)838-1250
Cloverdale Senior Center
311 North Main Street
Cloverdale, Ca 95425
Phone: (707)894-4826
Transportation Services:
Caryl Weis Transportation Program
Santa Rosa, Ca
Phone: (707)525-0143
Legal Resources:
Sonoma County Sheriff
16255 Church Street
Guerneville Ca 95446
Phone: (707)869-0202

Bet Tzedek - The House of Justice
Resources