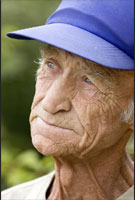 Santa Cruz County, California Resources
Adult Protective Services:
Adult Protective Services (APS) provides intervention services to protect elderly and dependent adults from abuse, neglect, or exploitation. The Adult Protective Services manager evaluates all reports of suspected elder abuse or neglect outside of a licensed care facility. Reports may be assigned for immediate investigation within 24 hours or 10 calendar days. Following the investigation, a case plan is developed that may include participation of other community agencies. However, an elder or dependent adult may refuse to consent to investigation or to protection by the Adult Protective Services program. If the adult is severely incapacitated so that he or she cannot legally give or deny consent, a Conservatorship may be recommended. Some reports may be handled by coordinating with other involved local agencies or family members rather than an in person response by Adult Protective Services.
Human Services Department
P.O. Box 1320
Santa Cruz, Ca 95061
24-hour Abuse Hotline: (866)580-4357
Phone: (831)454-4101

Transportation:
Lift Line
236 Santa Cruz Avenue
Aptos, Ca 95003
Phone: (831)425-1558 or (831)688-9663
Metro ParaCruz
920 Pacific Avenue
Santa Cruz, Ca
Phone: (831)425-4664
Meals / Nutrition:
Meals on Wheels
1777-A Capitola Road
Santa Cruz, Ca 95062
Phone: (831)464-3180
Seniors Council of Santa Cruz & San Benito Counties
234 Santa Cruz Avenue
Aptos, Ca 95003
Phone: (831)688-0400
Legal Resources:
Bet Tzedek - The House of Justice
Santa Cruz Sheriff
870 17th Avenue #4
Santa Cruz, Ca 95062
Phone: (831)464-6230
Custom Search
Resources