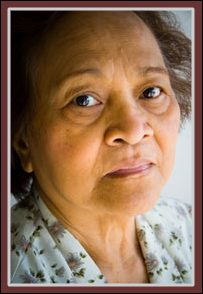 San Luis Obispo County, California Resources
The Adult Protective Services program protects dependent adults and seniors. It investigates allegations of abuse, intervenes when necessary, and provides community education. Services are provided without regard to income, to assure that elderly and dependent adults who live in the community and who are in danger of neglect, abuse, or exploitation receive prompt intervention to investigate and mitigate abuse. We provide 24-hour response to persons in immediate danger; as well as service coordination, counseling, case management, in-home protection and supportive services to victims of abuse.
Adult Protective Services:
Department of Social Services
P.O. Box 8119
San Luis Obispo, Ca 93403
24-Hour Abuse Hotline: (805)781-1790
Toll free Abuse Line: (800)838-1381
In-Home Supportive Services (IHSS):
The In-Home Supportive Services Program provides domestic and personal care services to over 2,000 seniors and disabled residents through the services of over 1,400 caregivers. Domestic care such as meal preparation, laundry, shopping and personal care services are provided to enable elderly, blind, or disabled persons to remain in their own home, to help maintain and strengthen capability for self-care, and to safeguard functioning in their own home rather than being placed outside of the home in an assisted living situation. You may be eligible for IHSS if you are disabled or a senior (over the age of 65 years) or at risk of placement in out of home care. In order to be eligible for IHSS you must either be a current recipient of Supplemental Security Income (SSI) or be eligible for the State's Medi-Cal Program. IHSS is provided through individual providers who are hired by you, monitored by the Department, and paid by the State.
Adult Services of San Luis Obispo
Phone: (805)781-1790
Meals / Nutrition:
Senior Citizens Center
5905 East Mall
Atascadero, Ca 93422
Phone: (805)466-4674
Senior Citizens Center
2180 Palisades Avenue
Los Osos, Ca 93402
Phone: (805)528-2626
Senior Citizens Center
1001 Kennedy Way
Morro Bay, Ca 93442
Phone: (805)772-3110
Meals on Wheels, Inc.
1637 La Vineda Court
San Luis Obispo, Ca 93401
Phone: (805)541-1336
Senior Citizens Centers
1455 Santa Rosa Street
San Luis Obispo, Ca 93401
Phone: (805)781-7306
Senior Nutrition Program
710 Fiero Lane, Suite 14
San Luis Obispo, Ca 93401
Phone: (805)541-3312
Paso Robles Senior Citizens
270 Scott Street
Paso Robles, Ca 93446
Phone: (805)237-3880
Senior Nutrition Program
Paso Robles, Ca 93446
Phone: (805)438-5854
Five Cities Meals on Wheels
780 Bello Street
P.O. Box 156
Pismo Beach, Ca 93448
Phone: (805)773-2053
Legal Resources:
Bet Tzedek - The House of Justice
Sheriff:
1050 Monterey Street
San Luis Obispo, Ca 93408
Phone: (805)781-5484
Custom Search
Resources