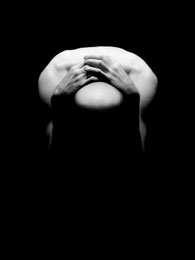 Solano County, California Resources
Adult Protective Services:
Adult Protective Services (APS)is responsible for the investigation of reports of abuse to elders and dependent adults when the abuse occurs outside of long-term-care facilities. Elderly and dependent adult are defined as someone 18 to 64 years old, or who is aged 65 or older and is suspected of being abused or neglected, who is vulnerable to abuse for a variety of reasons such as developmental disabilities, mental illness, physical limitations or medical issues. Types of abuse include physical, sexual, abandonment, isolation, financial, neglect, self-neglect and mental suffering. Social workers are on duty to take emergency calls after hours.
Health and Social Services
Older & Disabled Adult Services
P.O. Box 4090, MS 5-110
Fairfield, Ca 94533
24 Hour Hotline: (800)850-0012
Phone: (707)784-8259

Meals / Nutrition:
Fairfield Senior Center
1200 Civic Drive
Fairfield, Ca 94533
Phone: (707)428-7421
Parkway Plaza Senior Citizens
188 East Alaska Avenue
Fairfield, Ca 94533
Phone: (707)429-3511
McBride Senior Center
91 Town Square Place
Vacaville, Ca 95688
Phone: (707)469-6660

Vacaville Senior Center
411 Kendall Street
Vacaville Ca 95688
Phone: (707)429-3079
Florence Douglas Center
333 Amador Street
Vallejo, Ca 94590
Phone: (707)643-1044
Meals-On-Wheels
1624 Fairgrounds Drive Suite C & D
Vallejo, Ca 94589
Phone: (707)552-9709
Meals-On-Wheels of Solano County
95 Marina Center
Suisun City, Ca 94533
Phone: (707)426-3079
Suisun Senior Center
318 Merganser Drive
Suisun City, Ca 94585
Phone: (707)421-7203
Meals-On-Wheels
480 East Military
Benicia, Ca 94510
Phone: (707)745-0900
Meals-On-Wheels
1205 East 2nd Street
Benicia, Ca 94510
Phone: (707)751-1629
(707)745-1202
Dixon Senior Center
201 South 5th Street
Dixon, Ca 94562
Phone: (707)678-7022
Rio Vista Senior Center
25 Main Street
Rio Vista, Ca 94571
Phone: (707)374-3349
Legal Resources:
Solano County Sheriff's Office
530 Union Avenue #100
Fairfield, Ca 94533
Phone: (707)421-7090
Bet Tzedek - The House of Justice
Custom Search
Resources