Kern County Local Resources
"Kern County Mission is to enhance the quality of life in Kern County by protecting and serving our citizens."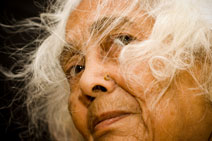 Local Resources:
Aging & Adult Services
5357 Truxtun Av
Bakersfield, Ca 93309
Phone: (661)868-1000
Elder Abuse Hotline (661)868-1006
Department Human Services
100 E. California Ave
Bakersfield, Ca 93307
Phone: (661)631-6807
1816 Cecil Ave
Delano, Ca 93215
Phone: (661)721-5134
7050 Lake Isabella Blvd., Suite 130
Lake Isabella, Ca 93240
Phone: (760)549-2006
8300 Segrue Rd
Lamont, Ca 93241
Phone: (661)635-4000
2340 Hwy 58
Mojave, Ca 93501
Phone: (661)824-7500
145 E. Ridgecrest, Ca 93555
Ridgecrest, Ca 93555
Phone: (760)499-5200
115 Central Valley Hwy
Shafter, Ca 93263
Phone: (661)746-8300
119 N. 10th Street
Taft, Ca 93268
Phone: (661)763-0200
In Home Supportive Services:
The In-Home Supportive Services (IHSS) program provides services to assist eligible aged or blind persons or persons with disabilities who are unable to remain safely in their own homes without this assistance. IHSS is an alternative to out-of-home care, such as nursing homes or board and care facilities. Recipients must be eligible for or receiving Medi-Cal. The types of services which may be authorized through IHSS include:
Domestic and related services such as housecleaning, meal preparation and clean-up, laundry, and grocery shopping.
Personal care services such as feeding, bowel and bladder care, bathing, grooming, dressing, mobility and transfer assistance, and paramedical care.
Protective supervision.
Ancillary services consisting of accompaniment to medical appointments, fittings of health-related devices, or sites where alternate resources provide care in lieu of IHSS.
Kern County Aging and Adult Services
5357 Truxtun Avenue
Bakersfield, Ca 93309
Phone: (661)868-1000
Toll Free: (800)510-2020
Meals on Wheels:
Bakersfield Senior Center
530 4th Street
Bakersfield, Ca 93304
Phone: (661)325-1113
East Niles Senior Center
6601 Niles Street
Bakersfield, Ca 93306
Phone: (661)363-8910
Greenfield Senior Center
1751 Mckee Road
Bakersfield, Ca 93307
Phone: (661)834-9041
Rasmussen Senior Adult Center
115 E. Roberts Lane
Bakersfield, Ca 93308
Phone: (661)392-2030
Senior Nutrition & Hot Meals
6407 Lake Isabella Blvd.
Lake Isabella, Ca 93240
Phone: (760)379-4992
Kern County Senior Nutrition
10300 San Diego Street
Lamont, Ca 93241
Phone: (661)845-0938
Senior Center
125 S. Warner Street
Ridgecrest, Ca 93555
Phone: (760)375-2222
Senior Nutrition
500 Cascade Place
Taft, Ca 93268
Phone: (661)763-1535
Legal Resources:
Bet Tzedek - The House of Justice
Resources