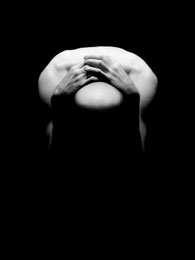 Ventura County, California Resources
Adult Protective Services is a state-mandated program that helps ensure the safety and well-being of elders and other adults with limited abilities. The staff investigates allegations of abuse and neglect, assesses client needs, and provides short-term case management and linkage to other services.
About Adult Abuse
The signs of abuse can be difficult to recognize. Adult abuse can continue unseen for years or be a sudden attack from a trusted friend, family member or caregiver. Sometimes a client needs help because of self-neglect due to a decline in cognitive capacity. Signs include but are not limited to:
Physical injury
Sexual abuse
Poor nutrition
Dehydration
Untreated medical conditions
Misuse of medicines
Abandonment or general neglect
Emotional and financial abuse may offer fewer visual clues, so these forms of abuse often are more difficult to identify. Emotional abuse may be carried out through threats that cause fear, anxiety or depression; isolation may take the form of denying phone calls, visitors, or mail. Financial abuse often involves misused funds, unauthorized account changes and real estate transactions or missing belongings.
What To Do About Suspected Abuse
Anyone who suspects another is being abused should report it. Additionally, anyone who has full or part-time custody or care of an elder or dependent adult is by law a mandated reporter and must immediately report suspected abuse or neglect. Other professionals required to report abuse include social workers, members of the clergy, health care practitioners, advocacy groups, fire department personnel, and staff at financial institutions.
Adult Protective Services
1001 Partridge Drive, Suite 365
Ventura, CA 93003
24 Hour Abuse Hotline: (805)654-3200
Meals / Nutrition:
Area Agency on Aging
646 County Square Drive #100
Ventura CA 93003
Phone: (805)477-7300
Colonia Senior Center
126 Amelia Court #B
Oxnard, CA 93030
Phone: (805)385-8163
Food Share
4156 North Southbank Drive
Oxnard, Ca 93030
Phone: (805)983-7100
Rescue SOS Meals-on-Wheels
Oxnard, Ca 93031
Phone: (805)487-1234
Ventura County Council - Aging
4917 South Rose Avenue
Oxnard, Ca 93033
Phone: (805)986-1424
Wilson Senior Center
350 North C Street
Oxnard, Ca 93030
Phone: (805)385-8028
Goebel Senior Center
1385 East Janss Road
Thousand Oaks, CA 91362
Phone: (805)381-2744
Meals on Wheels Conejo Valley
401 Hodencamp Road
Thousand Oaks, Ca 91360
Phone: (805)496-2009
Simi Valley Senior Citizens
3900 Avenida Simi
Simi Valley, Ca 93063
Phone: (805)583-6363
Camarillo Senior Center
1605 Burnley Street
Camarillo, Ca 93010
Phone: (805)482-4881
Senior Nutrition Program
2220 Ventura Boulevard
Camarillo, Ca 93010
Phone: (805)388-4316
Little House Senior Center
111 West Santa Ana Street
Ojai, Ca 93023
Phone: (805)646-0144
Moorpark Senior Center
799 Moorpark Avenue
Moorpark, Ca 93021
Phone: (805)517-6261
Meals on Wheels
133 North Mill Street
Santa Paula, Ca 93060
Phone: (805)525-8277
Fillmore Senior Center
533 Santa Clara Street
Fillmore, Ca 93015
Phone: (805)524-4533
Ventura County Senior Citizens
533 Santa Clara Street
Fillmore, Ca 93015
Phone: (805)534-3756
Legal Resources:
Ventura County Sheriff's Department
800 South Victoria Avenue
Ventura, Ca 93009
Phone: (805)654-2311
Bet Tzedek - The House of Justice
Resources