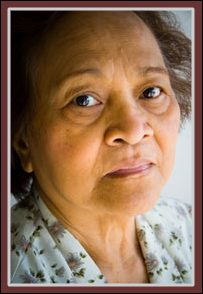 San Bernardino County, California Resources
Adult Protective Services:
The Adult Protective Services (APS) program is mandated by the State of California. San Bernardino County Adult Protective Services strives to have all elders and dependent adults live their lives free from the threat or reality of abuse.
What is elder or dependent adult abuse?
Abuse of an elder or dependent adult means:
Physical Abuse,
Neglect,
Financial Abuse,
Abandonment,
Isolation,
Abduction, or
Other treatment resulting in physical harm or mental suffering,
Deprivation by a care provider of goods or services necessary to avoid physical harm or mental suffering.
Adult Protective Services:
Human Services System
686 East Mill Street
San Bernardino
24 Hour Hotline: (877)565-2020
Fax: (909)338-6718
In-Home Supportive Services (ihss):
The In-Home Supportive Services Program is a federal, state and locally funded program designed to help pay for services provided to you so that you can remain safely in your own home. To be eligible, you must be over 65 years of age, or disabled, or blind. Disabled children are also eligible for IHSS. IHSS is considered an alternative to out-of-home care, such as nursing homes or board and care facilities. The types of services which can be authorized through IHSS are housecleaning, meal preparation, laundry, grocery shopping, personal care services (such as bowel and bladder care, bathing, grooming and paramedical services), accompaniment to medical appointments, and protective supervision for the mentally impaired.
Aging & Adult Services
Phone: (909)891-3900
Meals / Nutrition:
Chino City Senior Citizens
13170 Central Avenue
Chino, Ca 91710
Phone: (909)591-9836
Old Timers Foundation
8572 Sierra Avenue
Fontana, Ca 92335
Phone: (909)822-4493
Old Timers Foundation
8684 Sierra Avenue
Fontana, Ca 92335
Phone: (909)822-8698
Old Timers Foundation
6936 Citrus Avenue
Fontana, Ca 92336
Phone: (909)823-3888
San Bernardino County Aging
8572 Sierra Avenue
Fontana, Ca 92335
Phone: (909)829-8515
Steelworkers Old timers Center
16707 Marygold Avenue
Fontana, Ca 92335
Phone: (909)822-3246
Nutrition For Seniors
9333 E Avenue
Hesperia, Ca 92345
Phone: (760)244-4291
Highland Senior Center
3102 Highland Avenue
Highland, Ca 92346
Phone: (909)862-8104
Havasu Lake Senior Citizens Center
12198 Sunbonnet Road
Needles, Ca 92363
Phone: (760)858-4336
Needles Regional Senior Center
1699 Bailey Avenue
Needles, Ca 92363
Phone: (760)326-4789
Nutrition for Seniors
1030 Broadway
Needles, Ca 92363
Phone: (760)326-2898
San Bernardino Aging & Adult Services
1300 Bailey Avenue
Needles, Ca 92363
Phone: (760)326-9274
Department of Aging & Adult Services
2314 South Mountain Avenue #B
Ontario, Ca 91762
Phone: (909)945-3747
Meals-on-Wheels Ontario Inc.
1017 North Glenn Avenue
Ontario, Ca 91764
Phone: (909)983-0203
Rancho Cucamonga Senior Center
9791 Arrow Route
Rancho Cucamonga, Ca 91730
Phone: (909)477-2780
Redlands Meals-on-Wheels
21 Grant Street
Redlands, Ca 92373
Phone: (909)792-0716
Redlands Senior Nutrition Center
111 West Lugonia Avenue
Redlands, Ca 92374
Phone: (909)798-7579
Rialto Senior Citizen Nutrition
1411 South Riverside Avenue
Rialto, Ca 92376
Phone: (909)877-9706
Fifth Street Senior Center
600 West 5th Street
San Bernardino, Ca 92410
Perris Hill Senior Center
780 East 21st Street
San Bernardino, Ca 92404
Phone: (909)384-5436
Senior Services Center of San Bernardino
780 East 21st Street
San Bernardino, Ca 92404
Phone: (909)384-5301
Meals-on-Wheels
869 North Euclid Avenue
Upland, Ca 91786
Phone: (909)981-0377
George M. Gibson Senior Center
250 North 3rd Avenue
Upland, Ca 91786
Phone: (909)981-4501
Aging & Adult Services
15480 Ramona Avenue
Victorville, Ca 92392
Phone: (760)243-6600
Meals-on-Wheels
15075 Hesperia Road
Victorville, Ca 92392
Phone: (760)245-7047
Victorville Senior Citizens Center
14874 South Mojave Drive
Victorville, Ca 92395
Phone: (760)245-5018
Legal Resources:
San Bernardino County Sheriff
655 East 3rd Street
San Bernardino, Ca 92415
Phone:(909)884-0156
Bet Tzedek - The House of Justice
Custom Search
Resources