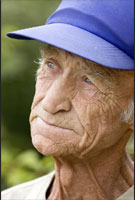 Riverside county , California Resources
Adult Protective Services (APS) provides a system of in-person response, 24-hours a day, 7 days a week, Adult Protective Services Social Workers receive and respond to reports of dependent adult and elder abuse of individuals in Riverside County. We serve dependent adults (age 18 and older) and the elderly (age 65 and older). The goal of Adult Protective Services is to intervene and assist elder or dependent adults to alleviate physical, sexual and financial abuse, neglect, isolation and abandonment, abduction and mental suffering. Everyone can help protect elder and dependent adults by calling 1-800-491-7123 to report suspected abuse including: physical abuse, sexual abuse, self-neglect, abandonment, financial abuse, psychological abuse and neglect by others.

Adult Protective Services:
Adult Services Central Intake Center
10769 Hole Avenue, Suite 200
Riverside, Ca 92503
Phone: (951)358-3555
24-hour Hotline: (800)491-7123
24-hour Fraud Hotline: (800)344-8477
561 N. San Jacinto Street
Hemet, Ca 92544
547 N. San Jacinto Street
Hemet, Ca 92544
Phone: (951)791-3200
23119 Cottonwood Ave, Bldg. A
Moreno Valley, Ca 92553
Phone: (951)413-5050
12125 Day Street
Moreno Valley, Ca 92557
Phone: (888)471-4477
Phone: (951)321-6160
In-Home Supportive Services:
It is the goal of the In-Home Supportive Services (IHSS) Public Authority to assist Riverside County to live high quality lives in their own homes. They accomplish this by recruiting, screening, and training home care providers who are available to assist IHSS consumers in their own homes. This service is available at no cost to the IHSS consumer.
In-Home Public Authority
12125 Day Street, Suite S-101
Moreno Valley, Ca 92504
Phone: (888}470-4477
Phone: (951)413-5050

Meals / Nutrition:
Banning City Senior Citizens
789 North San Gorgonio Avenue
Banning, Ca 92220
Phone: (951)922-3250
Beaumont city Senior Citizens 550 East 6th Street
Beaumont, Ca 92223
Phone: (951)769-8539

Blythe Senior Citizens Center
455 North Broadway
Blythe, Ca 92225
Phone: (760-922-8830

Norton Younglove Senior Center
908 Park Avenue
Calimesa, Ca 92320
Phone: (909)795-2287

Cathedral City Senior Center
68727 East Palm Canyon Drive
Cathedral City, Ca 92234
Phone: (760)321-1548

Eleanor Shadowen Senior Center
1540 7th Street
Coachella, Ca 92236
Phone: (760)398-0104

Senior Citizens Nutrition
1538 7th Street
Coachella, Ca 92236
Phone: (760)398-5525

Corona Senior Citizens Center
921 South Belle Avenue
Corona, Ca 92882
Phone: (951)736-2363

Desert Hot Springs Senior Services
11777 West Drive
Desert Hot Springs, Ca 92240
Phone: (760)329-0222
Phone: (760)329-7961
San Jacinto Senior Community Center
625 South Pico Avenue
San Jacinto, Ca 92583

Riverside County Office on Agine
1075 North State Street
Hemet, Ca 92543
Phone: (951)791-3573

Indio Meals-On-Wheels
45-222 Towne Street
Indio, Ca 92201
Phone: (760)347-5111

Lake Elsinore Senior Citizens
420 East Lakeshore Drive
Lake Elsinore, Ca 92530
Phone: (951)674-2526

La Quinta Senior Center
78460 Avenida La Fonda
La Quinta, Ca 92253
Phone: (760)564-0096

Senior Citizens Nutrition Program
25075 Fir Avenue
Moreno Valley, Ca 92553
Phone: (951)247-1667

Norco Senior Citizens Center
2690 Clark Avenue
Norco, Ca 92860
Phone: (951)270-5647

Joslyn Cove Community Senior
73750 Catalina Way
Palm Desert, Ca 92260
Phone: (760)340-3220

Mizell Senior Center
480 South Sunrise Way
Palm Springs, Ca 92262
Phone: (760)323-5689

City of Perris Senior Citizens
100 North D Street
Perris, Ca 92570
Phone: (951)657-7334

Eddie D Smith Senior Center
5888 Mission Boulvard
Riverside, Ca 91509
Phone: (951)275-9975

Janet Goeske Senior Center
5257 Sierra Street
Riverside, Ca 92504
Phone: (951)351-8800

Riverside Meals-on-Wheels
4845 Brockton Avenue
Riverside, Ca 92506
Phone: (951)683-7151

Riverside County Office on Aging
6296 River Crest Drive, Suite K
Riverside, Ca 92507
Phone: (951)697-4697

Senior Citizens Center
27537 Jefferson Avenue
Temecula, Ca 92590
Phone: (951)676-5155

Temecula City Senior Center
41845 6th Street
Temecula, Ca 92590
Phone: (909)694-6464

Local Resources:
Legal Resources:
Banning Police
125 East Ramsey Street
Banning, Ca 92220
Phone: (951)922-3170

Beaumont Police
550 East Sixth Street
Beaumont, Ca 92223
Phone: (951)769-8500

Blythe Police
240 North Spring Street
Blythe, Ca 92225
Phone: (760)922-6111

Cathedral City Police
68-700 Avenida Lalo Guerrero
Cathedral City, Ca 92234
Phone: (760)770-0362

Corona Police
730 Corportation Yard Way
Corona, Ca 92880
Phone: (951)736-2330

Desert Hot Springs Police
65950 Pierson Boulavard
Desert Hot Springs, Ca 92240
Phone: (760)329-6411

Hemet Police
450 East Latham Avenue
Hemet, Ca 92543
Phone: (951)765-2400

Indio Police
46-800 South Jackson Street
Indio, Ca 92201
Phone: (760-391-4057

Murrieta Police
24701 Jefferson Avenue
Murrieta, Ca 92562
Phone: (951)304-2677

Palm Springs Police
200 South Civic Drive
Palm Springs, Ca 92262
Phone: (760)323-8116

Riverside Police
4102 Orange Street
Riverside, Ca 92501
Phone: (951)342-2007
Custom Search
Resources