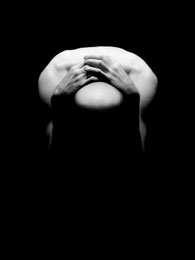 MENDOCINO County, California Resources
Adult Protective ServICes:
Adult Protective Services helps elders and dependent adults who need protection to stop abuse or neglect and to live safely. Adult Protective Services investigates allegations of abuse and neglect, including self neglect, of elders and dependent adults and provides information and referral, assessment, and short term case management.
Health & Human Services
737 South State St.
Ukiah, Ca 95482
24-hour Hotline: (707)463-7900
(877)327-1799
(800)575-4357

Fort Bragg Adult Protective Services
825 S. Franklin St.
Fort Bragg, Ca 95482
Phone: (707)962-1102
24-hour Hotline: (877)327-1677
(800)350-2237
Willits Adult Protective Services
221 S. Lenore Ave
Willits, Ca 95490
Phone: (707)456-3740
24-hour Hotline: (800)575-4357
Supportive Housing Program:
Ukiah Community Center
888 N. State St.
Ukiah, Ca 95482
Phone: (707)462-8879
Willits Community Services
229 E. San Francisco St.
Willits, Ca 95490
Phone: (707)459-333
Coast Community Center
365 Cypress St.
Fort Bragg, Ca 95437
Phone: (707)961-6363

Area Agency on Aging:
The Area Agency on Aging of Lake and Mendocino Counties plans, coordinates and implements community-based support programs for seniors and their caregivers.

Programs are provided through local contractors, community partners and directly by the Area Agency on Aging include:
Senior Information & Assistance
Nutrition Programs
Senior Center Outreach
Senior Legal Assistance
Family Caregiver Support
Adult Day Care
Health Insurance Counseling and Advocacy (HICAP)
Long Term Care Ombudsman
Health Promotion and Disease Prevention
Elder Abuse Prevention

There are no fees charged for Area Agency on Aging services, and no one is denied because of an inability to pay. Funding is provided by the Older Americans Act (federal), state and county financial support, and donations.
Area Agency on Aging Lake & Mendocino Counties:
809 S. Main St.
Lakeport, Ca 95453
Phone: (707)262-4517
Meals / Nutrition:
Anderson Valley Senior Center
14400 Highway 128
Boonville, Ca 95415
Phone: (707)895-3609
Round Valley Indian Tribes Senior Center
P.O. Box 448
Covelo, Ca 95428
Phone: (707)983-6556
Redwood Coast Senior Center
490 N. Harold St.
Fort Bragg, Ca 95437
Phone: (707)964-0443
South Coast Seniors
140 Main St.
Point Arena, Ca 95468
Phone: (707)882-2137
Indian Senior Center
425 N. State St.
Ukiah, Ca 95482
Phone: (707)462-5595
Ukiah Senior Center
499 Leslie St.
Ukiah, Ca 95482
Phone: (707)462-4343
Willits Senior Citizens
1501 Baechtel Rd.
Willits, Ca 95490
Phone: (707)459-6826
Legal Resources:
Bet Tzedek - The House of Justice
Custom Search
Resources