El Dorado County, California Resources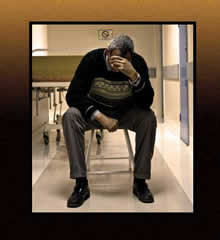 All community members may report dependent adult or elder abuse to help Adult Protective Services ensure that El Dorado County, California victims of abuse can get the help they need as soon as possible. Adult Protective Services receives reports from family members, service and health providers, law enforcement, and other concerned citizens. Reports can be received by phone or mail.
Social workers dedicated to the intake process receive and document reports of abuse or neglect. Adult Protective Services assesses the urgency of the situation and are able to respond immediately if necessary or to contact law enforcement if needed. Reporting parties should call 911 directly if a life threatening situation is in progress.
Local Resources:
Department of Social Services
3057 Briw Road
Placerville CA 95667-1637
Phone: (530)642-7300
24 Hour Abuse Hotline: (530)642-4800
Fax: (530)622-1543
The In-Home Supportive Services (IHSS) program is a federal, state, and locally funded program designed to provide assistance to those eligible aged, blind, and disabled individuals who, without this care, would be unable to remain safely in their own homes. In-Home Supportive Services provides services according to the recipient's ability to perform daily activities, and can include feeding, bathing, dressing, housekeeping, laundry, shopping, meal preparation and clean up, respiration, bowel & bladder care, moving in and out of bed, rubbing the skin (to prevent skin breakdown), accompaniment to medical appointments, paramedical services, and protective supervision.
In-Home Supportive Service recipients are responsible for locating their own home care providers, for hiring and supervising their providers, and for firing the provider if the services are not performed according to the client's specifications.
Who Qualifies for In-Home Supportive Services
You must be receiving Medi-Cal, be blind, disabled, or 65 years of age or older, AND be unable to live at home safely without help.
In-Home Supportive Services Social Workers determine if you qualify by assessing your functional need for specific services, and identify the amount of time to be allotted for the performance of services. Depending on the amount of your monthly income, you may be required to pay a share of cost for these services.
Complete and return an application. Contact your local Department of Health & Human Services and request a In-Home Supportive Services application.
Nutrition / Meals On wheels:
El Dorado County Senior Nutrition Program
937 Spring St.
Placerville CA 95667
Phone: (530)621-6160
Tunnel Street Senior Center
28880 Tunnel St.
Placerville CA 95667
Phone: (530)626-6951
Meals on Wheels
11566 D Ave
Auburn CA 95603
Phone: (530)888-7137
Senior Nutrition Project
11587 E Ave
Auburn CA 95603
Phone: (530)888-8103
Senior Nutrition Project
600 Auburn Ravine Rd
Auburn CA 95603
Phone: (530)885-5835
South Lake Tahoe Senior Center
3050 Lake Tahoe Blvd.
South Lake Tahoe CA 96150
Phone: (530)542-6094
Legal Resources:
Sheriff's Office
300 Fair Ln
Placerville CA 95667
Phone: (530)621-6600
Fax: (530)626-8163
El Dorado Hills Substation
4354 Town Center Dr., Suite 112
El Dorado Hills CA
Phone: (916)358-3555 ext 5655
South Lake Tahoe
Phone: (530)573-7955 ext 5655
Fax: (530)626-8091

Bet Tzedek - The House of Justice
Steps to report Dependent Adult or Elder Abuse to Adult Protective Services:
Call 911 for Life-Threatening Emergencies
Call Adult Protective Services to report dependent adult or elder abuse
Complete State Abuse report forms:


Mandated Reporters and all other reporters use this form:
"Report of Suspected Dependent Adult/Elder Abuse" (SOC 341)

Financial Institutions ONLY use this form:
"Report of Suspected Dependent Adult/Elder Financial Abuse" (SOC 342)

Mail the written report within 2 working days to:
Del Norte County Department of Health and Human Services
Attention: Adult and Family Services
880 Northcrest Drive
Crescent City, CA 95531
Custom Search
Resources