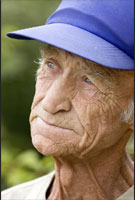 Mono County, California Resources
Adult Protective Services:
Adult Protection Services (APS) responds to reports from individuals, concerned citizens, social service and health providers, and law enforcement representatives about developmentally disabled adults, physically and mentally disabled adults, and the elderly who may be physically or financially abused, neglected, or exploited.
Department of Social Services
P.O. Box 2969
Mammoth Lakes, CA 93546
24 Hotline: (800)340-5411
Phone: (760)932-7755
Phone: (760)924-1770


In-Home Supportive Services (ihss):

In Home Supportive Services (IHSS) program provides services to assist eligible aged or blind persons or persons with disabilities who are unable to remain safely in their own homes without this assistance. IHSS is an alternative to out-of-home care, such as nursing homes or board and care facilities. Recipients must be eligible for or receiving Medi-Cal. The types of services which may be authorized through IHSS include:
Domestic and related services such as housecleaning, meal preparation and clean-up, laundry, and grocery shopping.
Personal care services such as feeding, bowel and bladder care, bathing, grooming, dressing, mobility and transfer assistance, and paramedical care.
Protective supervision.
Ancillary services consisting of accompaniment to medical appointments, fittings of health-related devices, or sites where alternate resources provide care in lieu of IHSS.
Department of Social Services
Phone: (760)932-7755
Phone: (760)924-1770
Meals / Nutrition:
Senior Centers:
Bishop Senior Center
682 Spruce Street
Bishop, CA 93514
Phone: (760)873-5240
Big Pine Senior Center
150 Dewey Street
Big Pine, CA 93513
Phone: (760)873-5240
Independence Senior Center
American Legion Hall
Edwards Street
Independence, CA 93526
Phone: (760)873-5240
Lone Pine Senior Center
Statham Hall
138 Jackson Street
Lone Pine, CA 93545
Phone: (760)873-5240
Tecopa Senior Center
Tecopa Hot Springs Road
Tecopa, CA 92389
Phone: (760)852-4264
Antelope Valley Senior Center
Mule Deer Road
Walker, CA 96107
Phone: (530)495-2323
Legal Resources:
Bridgeport Sheriff:
49 Bryant Street
Bridgeport, CA 93517
Phone: (760)932-7549

June Lake Substation:
Phone: (760)648-7057
Crowley Lake Substation
Phone: (760)935-4066
Bet Tzedek - The House of Justice
Custom Search
Resources