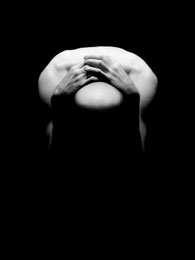 Tuolumne County, California Resources
Tuolumne County (/tu 'alemi/ "To All o' Me", with a silent N), officially the County of Tuolumne, is a county in the U.S. state of California. As of the 2010 census, the population was 55,365. The county comprises the Sonora, California Micropolitan Statistical Area. The county is in the Sierra Nevada region. The northern half of Yosemite National Park is located in the eastern part of the county.
Adult Protective Services:
Adult Protective Services (APS) functions to serve all dependent and elder adults with a protective need in Tuolumne County. A "dependent" adult is any person 18 through 64 years of age who has physical or mental limitations which restrict his/her ability to carry out normal activities. An "elder" adult is any person 65 years of age and older. Participation is voluntary in Adult Protective Services (APS) activities. The client has the right to refuse services, if he/she so chooses. Clients are not charged for services.
Department of Social Services
20111 Cedar Road North
Sonora, Ca 95370
24 Hour Abuse Hotline: (866)388-7502
(209)533-4357
Meals / Nutrition:
Area 12 Agency on Aging
13975 Mono Way
Sonora, Ca 95370
Phone: (209)532-6272
Meals-on-Wheels Sierra Senior Providers
540 Greenley Road
Sonora, Ca 95370
Phone: (209)532-1124
Legal Resources:
Tuolumne County Sheriff
18394 Bay Avenue
Tuolumne, Ca 95379
Phone: (209)928-1703
Bet Tzedek - The House of Justice
Custom Search
Resources