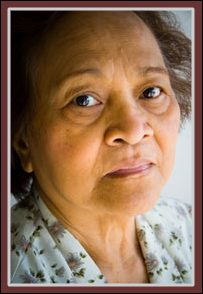 Orange County, California Resources
Adult Protective Services:
Over 225,000 Californians become victims each year, but experts believe the problem to be much larger. Orange County Elder and Dependent Adult Abuse Registry received over 10,000 reports of elder abuse in 2012 increasing by 46% from 2002. The most frequent reported abuse by others is financial. Victims often remain silent because they fear retaliation from their abusers. Many times victims remain unnoticed and untreated because they are isolated. Whether you are a victim or suspect the abuse of someone you know, you are not alone when seeking help!
Adult Protective Services (APS) are directed at preventing or remedying neglect, abuse or exploitation of adults who are unable to protect their own interests because of age or disability.
Social Services Agency
P.O. Box 22006
Santa Ana, Ca 92702-2006

APS Registry
P.O. Box 14102
Orange, Ca 92863-1502

Adult Protective Services:
24 Hour Abuse Hotline: (800) 451-5155
Fax: (714) 704-6161
Nutrition & Meals:
Anaheim Community Center
250 East Center Drive
Anaheim, Ca 92805
Phone: (714)774-4241
Community Senior Services / Feedback Foundation
1200 Knollwood Circle
Anaheim, Ca 92801
Phone: (714)220-0224
Health & Aging Services
5221 E. Orangethorpe Avenue
Anaheim, Ca 92807
Phone: (714)970-7237
Brea Community Senior Serv
500 Sievers Avenue
Brea, Ca 92821
Phone: (714)220-0224
Buena Park Community Senior Serv
8150 Knott Avenue
Buena Park, Ca 90620
Phone: (714)220-0224
Costa Mesa Community Senior Serv
695 West 19th Street
Costa Mesa, Ca 92627
Phone: (714)220-0224
Cypress Community Senor Serv
9031 Grindlay
Cypress, Ca 90620
Phone: (714)220-0224
Dana Point Multipurpose Center
34052 Del Obispo Road
Dana Point, Ca 92629
Phone: (949)496-4252
Fountain Valley Community Senior Serv
17967 Bushard Street
Fountain Valley, Ca 92708
Phone: (714)220-0224
Fullerton Home Delivered Meals
224 West Amerige
Fullerton, Ca 92832
Phone: (714)871-2200
Fullerton Community Senior Serv
340 West Commonwealth Avenue
Fullerton, Ca 92832
Phone: (714)220-0224
Garden Grove Community Sernior Serv
11300 Stanford Avenue
Garden Grove, Ca 92840
Phone: (714)220-0224
Senior Outreach Huntington Beach Home Delivered Meals
Huntington Beach, Ca
Phone: (714)960-2478
Huntington Beach Community Senior Serv
1706 Orange Avenue
Huntington Beach, Ca 92648
Phone: (714)220-0224
Irvine Senior Center
1 Civic Center Plaza
Irvine, Ca 92606
Phone: (949)724-6800
Irvine Meals-on-Wheels
20 Lake Road
Irvine, Ca 92604
Phone: (949)724-6910
Lakewood Senior Center
20 Lake Road
Irvine, Ca 92604
Phone: (949)724-6900
Senior Center
3 Sandburg Way
Irvine, Ca 92612
Phone: (949)724-6800
La Habra Commutiy Senior Serv
101 West La Habra Blvd
La Habra, Ca 90630
Phone: (714)220-0224
La Palma Meals-on-Wheels
La Palma, Ca
Phone: (714)690-3350
Laguna Beach Senior Center
394 Legion Street
Laguna Beach, Ca 92651
Phone: (949)497-2441
South Coast Medical Center Meals-on-Wheels
31872 South Coast Highway
Laguna Beach, Ca 92651
Phone: (949)449-7575
Aliso Viejo Home Delivered Meals
24451 Health Center Drive
Laguna Hills, Ca 92653
Phone: (949)362-2807
Florence Sylvester Memorial Senior Center
571 Glenneyre, Suite 101
Laguna Hills, Ca 92653
Phone: (949) 494-1446
Laguna Niguel Meals-on-Wheels
Laguna Niguel, Ca
Phone: (949)452-3502
Laguna Niguel Sea Country Senior Center
24602 Aliso Creek Road
Laguna Niguel, Ca 92656
Phone: (949)362-2807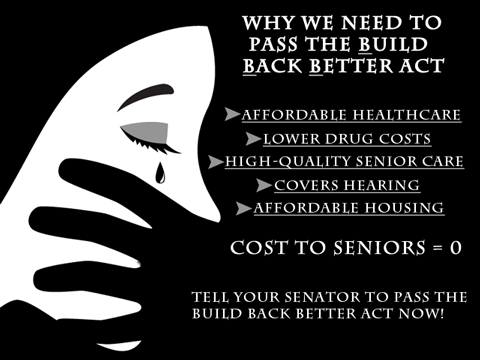 Saddleback Meals-on-Wheels
24451 Health Center Drive
Laguna Woods, Ca 92653
Phone: (949)452-3502
South County Senior Serv
24300 El Toro Road #A2000
Laguna Woods, Ca 92637
Phone: (949)855-8033
Los Alamitos Community Senior Serv
10909 Oak Street
Los Alamitos, Ca 90720
Phone: (714)220-0224
Mission Viejo Meals-on-Wheels
Mission Viejo, Ca
Phone: (949)452-3502
Newport Beach Home Delivered Meals
Newport Beach, Ca
Phone: (949)644-3244
Orange Community Senior Serv
18672 East Center Avenue
Orange, Ca 92869
Phone: (714)220-0224
Friendly Center Senior Center
615 North Lemon Street, Suite A
Orange, Ca 92867
Phone: (714)771-5367
North Orange Senior Center
1001 East Lincoln Avenue
Orange, Ca 92865
Phone: (714)998-4010
Orange Home Delivered Meals
Orange, Ca
Phone: (714)639-4820
Orange Senior Center
170 South Olive Street
Orange, Ca 92866
Phone: (714)538-9633

Placentia Community Senior Serv
143 South Bradford Avenue
Placentia, Ca 92870
Phone: (714)220-0224
Placentia/Yorba Meals-on-Wheels
1130 East Yorba Linda Boulavard
Placentia, Ca 92870
Phone: (714)524-5056
San Clemente Home Delivered Meals
San Clemente, Ca 92673
Phone: (949)498-3322
San Clemente Senior Center
242 Avenida Del Mar
San Clemente, Ca 92672
Phone: (949)498-3322
San Juan Capistrano Senior Center
25925 Camino Del Avion
San Juan Capistrano, Ca 92675
Phone: (949)493-5911
Senior Citizen Program
32400 Paseo Adelanto
San Juan Capistrano, Ca 92675
Phone: (949)493-1171
South County Senior Serv
San Juan Capostrano, Ca 92675
Phone: (949)661-7159
Asian American Senior Citizens
309 Civic Center Drive West
Santa Ana, Ca 92701
Phone: (714)560-8877
Santa Ana Community Senior Serv / TLC Senior Dining Program
424 West 3rd Street
Santa Ana, Ca 92701
Phone: (714)220-0224
Phone: (714)953-5309
Council on Aging Orange County
1971 East 4th Street #200
Santa Ana, Ca 92705
Phone: (714)479-0107
Orange County Area on Aging
1300 South Grand Avenue
Santa Ana, Ca 92705
Phone: (714)567-7555
Southwest Senior Citizens Center / TLC Senior Dining Program
2201 West McFadden Avenue
Santa Ana, Ca 92704
Phone: (714)647-5306
Phone: (714)542-7125
Seal Beach Community Senior Serv
3333 St. Cloud Street
Seal Beach, Ca 90740
Phone: (714)220-0224
Stanton Home Delivered Meals
Stanton, Ca
Phone: (714)894-9779

Tustin Community Senior Serv
200 South C Street
Tustin, Ca 92780
Phone: (714)220-0224
Phone: (714)823-3294
Westminister Community Senior Serv
8200 Westminister Blouvard
Westminister, Ca 92683
Phone: (714)220-0224
Yorba Linda Community Senior Serv
4501 Casa Loma Avenue
Yorba Linda, Ca 92886
Phone: (714)220-0224
Orange County Sheriff Department:
Welfare Check (714)647-7000
North County (714)647-7000
South County (949)770-6011
Legal Resources:
Bet Tzedek - The House of Justice
Custom Search
Resources