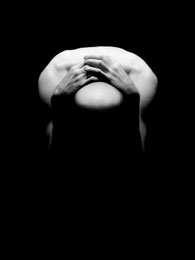 Napa County, California Resources
Adult Protective Services:
Adult Protective Services offers protective services to elderly and dependent adults who are at risk for abuse, neglect, or exploitation by themselves or others. We investigate reports of alleged elder or dependent adult abuse and can help you obtain additional supportive services. The focus of Adult Protective Services is to help maintain older and dependent adults in their own homes. Services include: In-person emergency response, 24 hours a day, seven days per week, to reports involving immediate life threats of an elder or a dependent adult Information and referral Needs assessments Remedial and preventative social work activities Emergency shelter In-home protection Tangible support services, as resources allow, which may include emergency food, clothing, repair or replacement of essential appliances, plumbing and electrical repair, blankets, linens and other household goods, advocacy with utility companies, and emergency response units Types of abuse:
Physical, Sexual, Financial, Psychological and Mental Suffering.
Neglect by Others - Neglect, Abandonment, Isolation, and Abduction.
Self Neglect - Physical and Medical Care, Health and Safety Hazards, and Malnutrition and/or Dehydration.
Health & Human Services
900 Coombs Street, Suite #257
Napa, Ca 93901-2936
24 Hour Hotline: (888)619-6913
Phone: (707)253-3818 or (707)253-4398
In-Home Supportive Services:
In-Home Supportive Services (IHSS) is a Medi-Cal program that is funded by county, state and federal dollars. The goal of the In-Home Supportive Services program is to allow low income aged, blind, and disabled persons, who are at risk for out-of-home placement, to remain safely at home by providing payment for care provider services. In-Home Supportive Services care providers may provide personal care services such as bathing and grooming, dressing, and toileting. Care providers may also provide domestic services such as house cleaning, meal preparation/cleanup, shopping, and laundry. Services are authorized based on the functional needs of the client and in accordance with program rules and regulations. Contact Health & Human Services above for information about In-Home Supportive Services.
Meals on Wheels:
Berryessa Senior Citizens
4380 Spanish Flat Loop Road
Napa, Ca 94558
Phone: (707)966-0206
Napa Senior Center
Napa, Ca 94558
Phone: (707)255-1800
Senior Citizens Center
1500 Jefferson Street
Napa, Ca 94559
Phone: (707)255-1800
Legal Resources:
Napa County Sheriff
1535 Airport Boulevard
Napa, Ca 94558
Phone: (707)253-4509
American Canyon Police Department
911 Donaldson Way
American Canyon, Ca 94503
Phone: (707)551-0600
Angwin Regional Office
100 Howell Mountain Road
Angwin, Ca
Lake Berryessa Regional Office
5520 Knoxville Road
Lake Berryessa, Ca 94558
Phone: (707)253-4637
Saint Helena Regional Office
3801 North Saint Helena Highway
Saint Helena, Ca 94574
Phone: (707)94-5370
Town of Yountville Police Department
1950 Mulberry Street
Yountville, Ca 94599
Phone: (707)944-9228

Bet Tzedek - The House of Justice
Custom Search
Resources