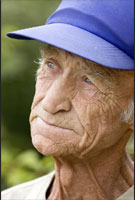 Financial Exploitation
The Elder Abuse and Dependent Adult Civil Protection Act defines "financial abuse" as occurring when a person or entity takes, hides, appropriates, or retains real or personal property of an elder or dependent adult for wrongful use and/or with the intent to defraud, or assists in doing so. It is estimated that 55 million Americans will be 65 and over in 2020. In an effort to combat financial abuse, many states require certain individuals who, in their professional capacity or within the scope of their employment, observe or have knowledge of an incident that reasonably appears to constitute the abuse of an elder or dependent adult are legally required to report the incident. These individuals known as mandated reporters include persons who assume responsibility for the care or custody of an elder or dependent adult, whether or not compensated; administrators, supervisors, and licensed staff of a public or private facility that provides care or services for elders or dependent adults; physicians and medical professionals; clergy; and employees of Adult Protective Service agencies, local law enforcement as well as officers and employees of financial institutions.
If you know something, say something! Whistleblowers are encouraged and indeed rewarded for reporting wrongdoing by nursing homes, banks, hospitals.
Warning Signs
Elder financial abuse will be the "Crime of the 21st Century" as the growing senior population becomes a target.
Warning signs of financial abuse:
Obtaining unauthorized access to an elder's Social Security checks, pension payments, checking or savings account, credit card or ATM; identity theft; forging elders signature
Withholding portions of checks cashed for an elder
Charging an elder excessive rent or unreasonable fees for basic care (e.g., transportation, food, or medicine)
Scams (e.g., bogus sweepstakes, lotteries) that use deception, scare tactics, or exaggerated claims to get money from elders
Confidence scams such as claiming to have found money and offering to split it with an elder if he or she first pays some amount as a sign of good faith
"Conning" by con artists who make their living preying on others and "befriend" elders
Unscrupulous home repair contractors
Calls from telemarketers selling worthless, over priced, or nonexistent products or asking for donations for a religious organization
Unfair or misleading home equity agreements that cause elders to lose their homes
Inappropriate financial products and services
Fraudulent lifelong care offers in exchange for money or property
Use an elder's property or possessions without permission
Coercing an elder to sign a deed, will, or power of attorney
Pressuring an elder to give a "gift"
Convincing an elder his or her child has been injured or is in jail and needs money
Warning Signs for Financial Institutions
A common factor in financial abuse cases is the presence of a third party during transactions. This individual may be a relative, friend, caregiver, or even an apparent casual acquaintance. This third party is often someone in whom the elder or dependent adult has placed trust and confidence. The following are some possible warning signs of financial abuse in a financial institution setting. Unusual account activity can indicate that an elder or dependent adult is being financially abused.
Common examples include:
Large cash withdrawals.
Activity inconsistent with the person's physical ability, such as ATM use by a physically impaired person.
Activity inconsistent with a person's normal banking habits, such as ATM use by an elder or dependent adult with an established pattern of client service representative transactions.
Frequent new withdrawals, usually in round numbers.
Increased activity on credit/debit cards.
Withdrawals made from savings or certificates of deposit despite penalty assessments or loss of interest. Account changes may also indicate that an elder or dependent adult is a victim of financial abuse.
Protecting Against Financial Abuse
How to protect yourself from financial abuse and exploitation:
Plan ahead to protect your assets and to ensure your wishes are followed. Talk to someone at your financial institution, an attorney, or financial advisor about the best options for you.
NEVER give personal information to anyone who phones you, this includes drivers license, social security and credit card numbers.
NEVER pay a fee or taxes to collect sweepstakes or lottery "winnings."
ALWAYS ask for details in writing and get a second opinion. Never rush into a financial decision.
Consult with a licensed financial advisor or attorney before signing any document you don't understand.
Get to know your banker and build a relationship with the people who handle your finances. They can look out for any suspicious activity related to your account.
Check references and credentials before hiring anyone. Don't allow workers to have access to information about your finances.
Pay with checks and credit cards instead of cash to keep a paper trail.
Feel free to say "no." After all, it is your money.
You have the right not to be threatened or intimidated. If you think someone close to you is trying to take control of your finances, call your local Adult Protective Service Department.
Trust Your Instincts
Exploiters and abusers often are very skilled. They can be charming and forceful in their effort to convince you to give up control of your finances. Don't be fooled. Trust your instincts. If something does not feel right, it may not be right. If it sounds too good to be true, it probably is not true.
Resources