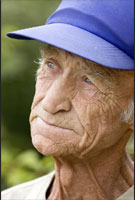 South Dakota Resources
In South Dakota, during fiscal year 2003, Adult Protective Services investigated 293 reports of alleged elder abuse, neglect, exploitation, or self-neglect. Of these, 191 (65%) were substantiated. Elder self-neglect was the largest single category of investigations (45%). Other allegations included neglect (21%), financial exploitation (13%), psychological abuse (10%), and physical abuse (8%).
State Government Agencies
Laws and Regulations
Long-Term Care Partnership
The State of South Dakota is pleased to offer the Long-Term Care Partnership Program to help individuals properly plan for their future. This public-private partnership creates an innovative program offering individuals quality, affordable long-term care insurance and a way to receive needed care without depleting all their assets. Thinking about care choices before you need them gives you more options and more time to choose what is right for you and your family.
The State of South Dakota will visit over 40 different communities to educate and inform citizens about long-term care, the costs related to it, what Medicare and Medicaid will cover and how the Long-Term Care Partnership Program can help. The education sessions are free and open to the public. Please visit the official South Dakota Long-Term Care Partnership website at: ltcpartnership.sd.gov to find out the specific dates and times of the education sessions and to also learn more about the Partnership Program in South Dakota.

Sources for Statistics
Help Lines and Hotlines
Other Resources
Custom Search
Resources