Alabama Resources
Abuse is a painful reality for thousands of Alabama's elderly and disabled adults. The hidden problem of adult abuse is on the rise as elders are living longer and requiring more care from others.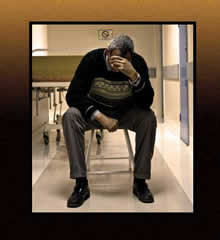 Alabama Adult Protective Services investigated 5,125 reports of abuse during 2008.
More than half of all investigations (53%) were substantiated, and one of every two victims was age 65 or older.
Over 75% of all APS investigations received included allegations of suspected neglect. 13% of the reports received contained allegations of abuse, while 12% of the reports received included allegations of financial exploitation.
State Government Agencies
Help Lines and Hotlines
Alabama Adult Abuse Hotline 1-800-458-7214
Alabama Attorney General's Victim Assistance Hotline 1-800-626-7676
Laws and Regulations
Sources for Statistics
Other Resources
Resources