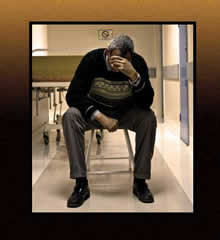 District of Columbia
Resources
Adult Protective Services (APS) investigates reports of abuse, neglect, and exploitation of frail, elderly and disabled adults in the District of Columbia. APS also provides case management, counseling, and support services to vulnerable adults who have been abused, neglected, or exploited. The Adult Protective Services Hotline number is (202) 541-3950.
Typically, the victim of adult abuse is an elderly, frail or disabled person who is dependent on the abuser for care. Victims may live in their own homes, with a relative, or in nursing homes. For the impaired, elderly and disabled, silence can be just as painful as abuse, exploitation, and neglect.
State Government Agencies
Help Lines and Hotlines
Laws and Regulations
Other Resources
Custom Search
Resources