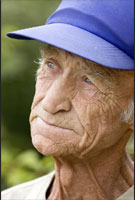 Tennessee resources
July 23, 2009 - TennCare announced today federal officials have approved changes to Tennessee's long-term care program, which brings the state one step closer to total implementation of the Long Term Care Community Choices Act of 2008. The Centers for Medicare and Medicaid Services (CMS) approved an amendment to the TennCare waiver that will allow managed care organizations to coordinate all of the care a TennCare member needs, which will now include medical, behavioral and long-term care.
"With this approval, we can now fundamentally restructure how long-term care is handled in the TennCare program by providing elderly and disabled Tennesseans with a richer set of choices and a simpler process for accessing them," said Governor Phil Bredesen. "This will allow the state to serve more people in their homes with the kinds of services that meet their needs and make sound fiscal sense."
Since the passage of this landmark legislation in May 2008, the Long-Term Care Community Choices program has made significant progress. A record number of people — approximately 6,000 Tennesseans — who would otherwise need nursing home care are instead receiving Home and Community Based Services (HCBS), getting the quality health care services they need in their own homes instead of being cared for in a nursing facility.
This was one of the main goals established by Governor Bredesen in 2008 when he promised to expand alternatives to nursing homes for elderly and physically disabled residents through the TennCare program — the state's largest single payer of long-term care services. The Act helped streamline access to Home and Community Based Services and increase the number of people who can stay at home for long-term care needs as long as the cost does not exceed that of nursing home care.
"This is a key component in ensuring that care is provided to more people in the right place at the right time," said TennCare Director Darin Gordon, "In many cases we can safely care for people at home where they feel most comfortable, and this care is actually less expensive than nursing home care. The approval of this program will benefit our enrollees, their families and taxpayers."
Changes made so far have proven to be a great success. One of the critical first steps occurred in September 2008 when the federal government granted the state approval for 2,300 additional openings in the existing HCBS waiver program. Since that time, all of these slots have been filled by Tennesseans who prefer to be cared for in their own homes instead of a nursing facility. Other significant accomplishments include:
Diversification Grants Awarded - In an effort to help nursing homes respond to the changing needs and wishes of Tennesseans who need long-term care, TennCare announced in July 2008 it would offer up to $5 million in grants to facilities that want to begin providing HCBS. So far, more than $2.7 million has been awarded to 26 nursing facilities for services such as adult day care, personal care, and homemaker services.
Eligibility for HCBS Streamlined - TennCare has been working with the Department of Human Services to make it faster and easier for people to enroll in HCBS programs. A process that used to take up to several weeks now happens almost immediately for a significant percentage of HCBS applicants who also receive SSI. As the state gets closer to the full implementation of the Long-Term Care Choices program, TennCare will begin the process of working closely with the managed care organizations to ensure a smooth transition to coordinated care for enrollees' long-term care needs.
State Government Agencies
Laws and Regulations
Help Lines and Hotlines
Elder Abuse Hotline: 1-888-APS-TENN or 1-888-277-8366
Local Elder Abuse Reporting Numbers:
Knoxville (865) 594-5685
Chattanooga (423) 634-6624
Nashville (615) 532-3492
Memphis (901) 320-7220
Tennessee Abuse Registry: 1-888-310-4650 or (615) 532-5171 (in Nashville)
Other Resources
Custom Search
Resources