Siskiyou, California Resources
Each county has an Adult Protective Services agency to help elder adults (65 years and older) and dependent adults (18-64 who are disabled), when these adults are unable to meet their own needs, or are victims of abuse, neglect or exploitation. Sierra County Adult Protective Services agencies investigate reports of abuse of elders and dependent adults who live in private homes and hotels or hospitals and health clinics when the abuser is not at staff member. (The Licensing & Certification program of the California Department of Health Services handles cases of abuse by a member of a hospital or health clinic.)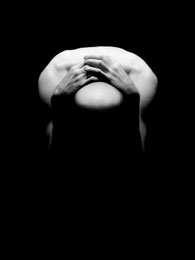 Adult Protective Services:
Adult Services Department
1215 South Main Street
Yreka, Ca 96097
24-Hour Abuse Hotline: (530)842-7009 Phone: (530) 841-2700
In Home Supportive Services:
The IHSS program provides services to eligible people over the age of 65, the blind and/or disabled. The goal of the IHSS program is to allow a person to live safely in their own home and avoid the need for out of home care. Services almost always need to be provided in the individual's own home. This could be a house, apartment, hotel, or the home of a relative. If a person receives Supplemental Security Income (SSI) or meets all Medi-Cal eligibility requirements, they may qualify for IHSS services. IHSS is a Medi-Cal Program and is funded by federal, state, and county dollars.
Adult & Children's Services
2060 Campus Drive
Yreka, Ca 96097
Phone: (530)841-4200
Meals / Nutrition:
Planning & Service Area II Area Agency On Aging
208 North Center Street
Yreka, Ca 96097
Phone: (530)842-1687
Madrone Senior Services
810 North Oregon Street
Yreka, Ca 96097
Phone: (530)841-2365
Weed Community Resource Center
590 Main Street
Weed, Ca 96094
(530)938-2426
Legal Resources:
Siskiyou County Sheriff's Department
305 Butte Street
Yreka, Ca 96097
Phone: (530)926-2552
Bet Tzedek - The House of Justice
Custom Search
Resources