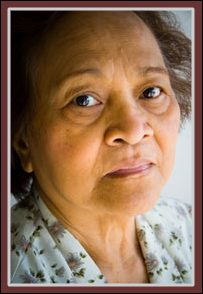 Placer County, California Resources
The primary mission and philosophy of the Placer County's District Attorney's office is to preserve public safety, enhance the quality of life in the county, prosecute criminals, assist victims and survivors and protect the health and well being of all citizens.
To carry out this mission and philosophy to protect our older citizens The Placer County District Attorney's Office has established many special programs to serve the Elder population of Placer County and the region.
The Placer County District Attorney is one of the first local prosecutors in the country to take a leadership role to establish a special unit in the office with specially trained staff to develop programs designed to provide information to our elder citizens and there families and to aggressively prosecute those who dare to take advantage of our senior citizens.
Adult Protective Services:
101 Cirby Hills Drive
Roseville, Ca 95678
24 Hour Abuse Hotline: (888)886-5401
Phone: (916) 787-8860
Fax: (530) 265-9376
Elder Abuse Unit Victims Services Center
Phone: (916)543-8000
Meals on Wheels:
Meals On Wheels
11566 D Avenue
Auburn, Ca 95603
Phone: (530)888-7137
Placer County Agency on Aging
175 Fulweiler Avenue
Auburn, Ca 95603
Phone: (530)889-4010
Senior First
11566 D Avenue
Auburn, Ca 95603
Phone: (530)889-9500
Senior Nutrition Project
11587 E Avenue
Auburn, Ca 95603
Phone: (530)888-8103
Senior Nutrition Project
600 Auburn Ravien Road
Auburn, Ca 95603
Phone: (530)885-5835
Senior Nutrition Project
472 E Street
Lincoln, Ca 95648
Phone: (916)645-1419

Legal Resources:
Bet Tzedek - The House of Justice
Custom Search
Resources