Alpine County, California Resources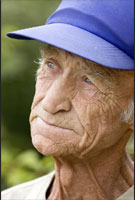 Local Resources:
Department of Social Services
Adult Protective Services
75A Diamond Valley Rd
Markleeville, CA 96120
Phone:  (530)694-2235, ext. 241
After Hours: (866)900-0525
Meals On Wheels:
South Lake Tahoe Senior Center
3050 Lake Tahoe Blvd
South Lake Tahoe, CA 96150
Phone: (530)542-6094
Legal Services:
If you know something, say something! Whistleblowers are encouraged and indeed rewarded for reporting wrongdoing by nursing homes, banks, hospitals.
Sheriff: Markleeville Department Location
14777 State Route 89
P.O. Box 278
Markleeville CA 96120
Phone: (530)694-2231
Fax: (530)694-2956
Sheriff: Bear Valley Substation Location
88 Bear Valley Rd
P.O. Box 5103
Markleeville, CA 96120
Phone: (209)753-2321
Fax: (209)753-6517

Custom Search
Resources