Cleveland County, Oklahoma Resources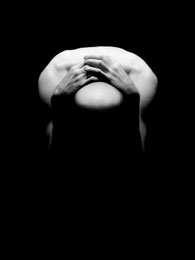 Cleveland County is a county in the central part of the U.S. state of Oklahoma with a population of 255,755 according to the 2010 census. The county was named after U.S. President Grover Cleveland and its county seat is Norman.
Adult Protective Services
Each year, thousands of Oklahoma's vulnerable adults suffer abuse, neglect, and exploitation by family members and other caregivers. Many victims are frail and vulnerable and cannot help themselves and depend on others to meet their basic needs.
Our vulnerable adults need our support and protection. If you or someone you know is concerned about the well-being of an adult friend, neighbor or relative, Adult Protective Services (APS) is there to listen and respond. Adult Protective Services specialists interview the vulnerable adult and determine whether maltreatment has occurred. The Adult Protective Services (APS) specialists help connect vulnerable adults to the services they need to stay safely in their homes and community whenever possible.
Oklahoma Abuse Reporting Hotline
Website: www.OKHotline.org
Tollfree Hotline: (800)522-3511
Department of Human Services
401 West Commerce Street
Oklahoma City, OK 73109
Phone: (405)644-5700
Cleveland County Department of Human Services
2507 North Shields Boulevard
Moore, OK 73160
Phone: (405)573-8300
Meals / Nutrition:
Meals on Wheels of Norman
528 East Main Street
Norman, OK 73071
Phone: (405)321-7272
Aging Services, Inc.
1149 East Main Street
Norman, OK 73071
Phone: (405)321-3200
Oklahoma County senior Nutrition Program
5016 Northwest 10th Street
Oklahoma City, OK 73127
Phone: (405)949-2709
Meals on Wheels Oklahoma City
222 Northwest 15th Street
Oklahoma City, OK 73103
Phone: (405)609-1035
Legal Resources:
Norman Police Department
201 West Gray Street B
Norman, OK 73069
Phone: (405)321-1600
Cleveland County Oklahoma Sheriff's Office
111 North Peters Avenue, 6th Floor
Norman, OK 73069
Phone: (405)701-8888
Cleveland County Sheriff Patrol Substation
10496-10648 US-77
Slaughterville, OK 73051
Lexington Police Department
121 East Broadway Street
Lexington, OK 73051
Phone: 405)527-9881
Custom Search
Resources