Carter County, Oklahoma Resources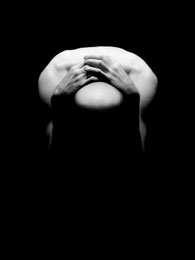 Carter County, named for Captain Ben W. Carter, a Cherokee who lived among the Chickasaw. The population, according to the 2010 census, is 47,557.
Each year, thousands of Oklahoma's vulnerable adults suffer abuse, neglect, and exploitation by family members and other caregivers. Many victims are frail and vulnerable and cannot help themselves and depend on others to meet their basic needs.
Our vulnerable adults need our support and protection. If you or someone you know is concerned about the well-being of an adult friend, neighbor or relative, Adult Protective Services (APS) is there to listen and respond. Adult Protective Services specialists interview the vulnerable adult and determine whether maltreatment has occurred. The Adult Protective Services (APS) specialists help connect vulnerable adults to the services they need to stay safely in their homes and community whenever possible.
Adult Protective Services
Oklahoma Abuse Reporting Hotline
Website: www.OKHotline.org
Tollfree Hotline: (800)522-3511
Ardmore Department of Human Services
410 Travertine Drive
Ardmore, OK 73401
Phone: (580)490-3600
Oklahoma Agency on Aging
Phone: (405)557-0014
The Agency on Aging offices in Oklahoma focus their programs on senior citizens and individuals who are 55 years of age or older. They will often have unique needs, and a number of resources exist that can help them meet their nutritional needs, provide them with meals, address health care concerns, and much more. Find locations of senior and agency on aging offices below near you.
Affordable or free legal services, as well as educational presentations, are offered to older adults. The agency that runs this program is Legal Aid Services of Oklahoma, and they hold workshops, can provide individual service, and administer seminars as needed.
Southern Oklahoma Development Association (SODA)
224 West Evergreen
Durant, OK 74701
Meals / Nutrition:
Southern OK Development Association AAA
2701 North 1st Street
Durant, OK 74702
Phone: (800)211-2116
Chickasaw Senior Citizens Center
2420 Chickasaw Boulevard
Ardmore, OK 73401
Phone: (580)226-6904
Dickerson Senior Citizens Center
35 Eastgate Loop
Ardmore, OK 73401
Phone: (580)226-1222
Senior Citizens Nutrition
220 13th Street
Ardmore, OK 73401
Lone Grove Senior Citizens Center
16737 US-70
Lone Grove, OK 73443
Phone: (580)657-4734
Ratliff City Senior Citizens
59 Kelly Drive
Ratliff City, OK 73481
Phone: (580)856-3421
Legal Resources:
Carter County Sheriff's Office
100 South Washington
Ardmore, OK 73401
Phone: (580)223-6014
Southern Oklahoma Nutrition Program
122 South Broadway Avenue
Ada, OK 74820
Phone: (580)421-9504
Ardmore Nutrition Center
220 13th SouthEast
Ardmore, OK 73401
Phone: (580)223-0450
Wilson Senior Center
1165 Seventh Street
Wilson, OK 73463
Phone: (580)668-3128
Custom Search
Resources