Cherokee County, Oklahoma Resources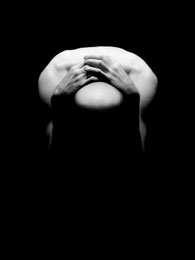 Cherokee County was established in 1906 and according to the 2010 census a population of 46,987.
Each year, thousands of Oklahoma's vulnerable adults suffer abuse, neglect, and exploitation by family members and other caregivers. Many victims are frail and vulnerable and cannot help themselves and depend on others to meet their basic needs.
Our vulnerable adults need our support and protection. If you or someone you know is concerned about the well-being of an adult friend, neighbor or relative, Adult Protective Services (APS) is there to listen and respond. Adult Protective Services specialists interview the vulnerable adult and determine whether maltreatment has occurred. The Adult Protective Services (APS) specialists help connect vulnerable adults to the services they need to stay safely in their homes and community whenever possible.
Adult Protective Services:
Oklahoma Abuse Reporting Hotline
Website: www.OKHotline.org
Tollfree Hotline: (800)522-3511
Cherokee County Adult Protective Services
Phone: (918)207-4517
Meals / Nutrition:
SAC Nutrition Program
P.O. Box 888
612 North Oak
Sallisaw, OK 74955

Phone: (918)775-7708
Tahlequah Senior Center
230 East First Street
Tahlequah, OK 74464
Phone: (918)456-0792

United Keetoowah Band of Cherokee Indians OK - Title VI Program
P.O. Box 746
Tahlequah, OK 74465
Phone: (918)456-8698
Community Action Resource Development, Inc.
851 South East 9th
Pryor OK 74361
Phone: (918)825-6220
Hulbert Senior Center
Highway 51 and Main Street
Hubert, OK 74441
Phone: (918)772-2077
Transportation
Oklahoma Area on Aging 5301 Transportation Program
Cherokee County Board of Commissioners
230 East 1st Street
Tahlequah, OK 74464-3641
Phone: (918)456-0792
Elder Care/Comprehensive Care Agency
1387 West 4th Street
Tahlequah, OK 74464-9766
Phone: (918)456-6975
KiBios Community Action Foundation Inc.
1107 Industrial Road
Stigler, OK 74462-0727
Phone: (918)967-3365
Oklahoma Production Center for the Developmentally Disabled
216 Southwest Avenue
Tahlequah, OK 74465-0074
Phone: (918)456-1929
Legal Resources:
Cherokee County Sheriff
213 West Delaware Street
Tahlequah, OK 74464
Phone: (918)456-2583
Custom Search
Resources