Caddo County, Oklahoma Resources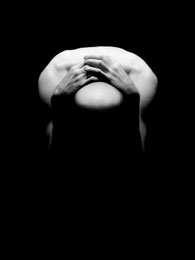 Caddo County is a county located in the U.S. state of Oklahoma. As of the 2010 census, the population was 29,600. Created in 1901 as part of Oklahoma Territory, the county is named for the Caddo tribe who were settled here on a reservation in the 1870s. Caddo County is immediately west of the seven-county Greater Oklahoma City metro area and 12.50% of homes have someone living alone who was 65 years of age or older.
Adult Protective Services
Each year, thousands of Oklahoma's vulnerable adults suffer abuse, neglect, and exploitation by family members and other caregivers. Many victims are frail and vulnerable and cannot help themselves and depend on others to meet their basic needs.
Our vulnerable adults need our support and protection. If you or someone you know is concerned about the well-being of an adult friend, neighbor or relative, Adult Protective Services (APS) is there to listen and respond. Adult Protective Services specialists interview the vulnerable adult and determine whether maltreatment has occurred. The Adult Protective Services (APS) specialists help connect vulnerable adults to the services they need to stay safely in their homes and community whenever possible.
Oklahoma Abuse Reporting Hotline
Website: www.OKHotline.org
Tollfree Hotline: (800)522-3511
Adult Protective Services
1707 Frisco Avenue
Chickasha OK, 73018
Phone: (405)574-7400
Caddo County Health Department Services
216 West Broadway Street
Anadarko, OK 73005
Phone: (405)247-2507
Meals / Nutrition:
Fort Sill Apache Tribe
43187 US Highway 281
Apache, OK 73006
Phone: (580)588-2298
Apache Tribe of Oklahoma
601 East Colorado
Anadarko, OK 73005
Phone: (405)247-6330
Delaware Tribe of Western Oklahoma Division on Aging
P.O. Box 825
Anadarko, OK 73005
Phone: (405)247-2448
Wichita and Affiliated Tribes Senior Center
P.O. Box 729
Anadarko, OK 73005
Phone: (405)247-2425
Kiowa Senior Nutrition Program
P.O. Box 369
Carnegie, OK 73015
Phone: (580)654-2300
Legal Resources:
Apache Police Department
102 Evans Avenue
Apache, OK 73006
Phone: (580)588-3309
Binger Police Department
202 West Main Street
Binger, OK 73009
Phone: (405)656-2426
Carnegie Police Department
13 North Broadway
Carnegie, OK 73015
Phone: (580)654-1444
Cement Police Department
411 North Main Street
Cement OK
Phone: (405)489-3434
Cyril Police Department
202 West Main Street
Cyril, OK 73029
Phone: (580)464-2205
Eakly Police Department
305 West Main Street
Eakly, OK 73033
Phone: (405)797-3252
Custom Search
Resources