Choctaw County, Oklahoma Resources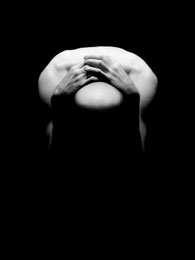 Choctaw County, formorly part of the Choctaw Nation in Indian Territory population was 15,205 as of the 2010 census. Its county seat is Hugo. The name is derived from Chahta, the mythical founder of the Choctaw people.
Each year, thousands of Oklahoma's vulnerable adults suffer abuse, neglect, and exploitation by family members and other caregivers. Many victims are frail and vulnerable and cannot help themselves and depend on others to meet their basic needs.
Our vulnerable adults need our support and protection. If you or someone you know is concerned about the well-being of an adult friend, neighbor or relative, Adult Protective Services (APS) is there to listen and respond. Adult Protective Services specialists interview the vulnerable adult and determine whether maltreatment has occurred. The Adult Protective Services (APS) specialists help connect vulnerable adults to the services they need to stay safely in their homes and community whenever possible.
Adult Protective Services
Oklahoma Abuse Reporting Hotline
Website: www.OKHotline.org
Tollfree Hotline: (800)522-3511
Kiamichi Economic Development District of Oklahoma Area on Aging
Vo-Tech Administration Addition
1002 Highway 2 North
Wilburton, OK 74578
Phone: (918)465-2367
Choctaw Nation of Oklahoma
1304 West Victor Street
Hugo, OK 74743
Phone: (580)326-8304
Hotline: (877)285-6893
Toll Free: (800)522-3511
Choctaw County Department of Human Services
1603 East Kirk
Hugo, OK 74743
Phone: (580)490-3600
Phone: (580)317-2900
Email: CHOCTAW.APS.Hotline@OKDHS.org
Meals / Nutrition:
Feed the Need Foundation for Rural Oklahoma
P.O. Box 100
Wright City, OK 74766
Phone: (580)981-7006
Boswell Nutrition Center
608 Hunter Street
Boswell, OK 74727
Phone: (580)566-2234
Hugo Nutrition Center 300 13th Place
Hugo, OK 74743
Phone: (580)326-2523
Transportation
Choctaw Nation Tribal Transit
Toll Free: (877)892-1181
Main Office: (580)326-9753
Text Message: (580)775-4293
Legal Resources:
Hugo Police Department
205 South 2nd Street
Hugo, OK 74743
Phone: (580)326-2550
Choctaw County Sheriff Department
305 East Jefferson Street
Hugo, OK 74743
Phone: (580)326-2000
Custom Search
Resources