Alfalfa County, Oklahoma Resources
Alfalfa County has a population was 5,642 according to the 2010 census. The county seat is Cherokee.
Alfalfa County was formed at statehood in 1907 from Woods County. The county is named after William H. "Alfalfa Bill" Murray, the president of the Oklahoma Constitutional Convention and ninth governor of Oklahoma. He was instrumental creating the county from the original, much larger Woods county.
Adult Protective Services
Adult Protective Services (APS) provides vulnerable adults protection from abuse, neglect or exploitation and offers services. The services help with proper medical care, self-maintenance skills, personal hygiene, adequate food, shelter and protection.
Alfalfa County APS
400 South Ohio Street
Cherokee,OK 73728
Toll Free Hotline: (866)294-3436
Phone: (580)596-3335
Statewide Abuse Hotline: (800)522-3511
Oklahoma House of Representatives
Representative Carl Newton
2300 North Lincoln Boulevard, Room 300
Oklahoma City, OK 73105
Phone: (405)557-7339
Meals / Nutrition:
Helena Senior Citizens Inc.
Main Street
Helena, OK 73741
Phone: (580)852-3610
Wheatheart Meals
Phone: (580)262-0303
Email: Wheatheart5@hotmail.com
Farmers Market Nutrition Program (SFMNP)
The Oklahoma Senior Farmers' Market Nutrition Program (SFMNP) offers low-income older citizens an opportunity to purchase fresh, locally-grown fruits, vegetables and herbs from certified farmers.
DHS is able to offer EBT cards to seniors who qualify based on certain income eligibility requirements. DHS SNAP Services partners with local community organizations to distribute applications to potential senior participants.  Seniors then fill out the applications and return them to either the local community organization or DHS SNAP Program. 
Once the applications are approved, SFMNP-EBT cards are issued to the participants. The participants are then able to visit a participating famer's market with the card to purchase fresh, locally-grown fruits, vegetables, and herbs.
The SFMNP season begins each year on April 1st and ends on November 1st.
Senior Transportation:
Cherokee Strip Transit
2901 North Van Buren
Enid, OK 73703
Phone: (580)863-2279
Ki Bois Community Area Transit System - Tahlequah
17846 South Muskogee Avenue
Cherokee Nation Complex
Tahlequah, OK 84464
Phone: (918)453-1155

Legal Resources:
Alfalfa County Sheriff
Charles Tucker
300 South Grand
Cherokee, OK 73728
Phone: (580)596-3269
Cherokee Police Department
112 North Grand Ave
Cherokee, OK 73728
Phone: (580)596-3326
Custom Search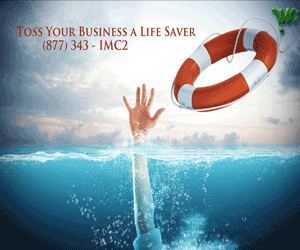 Resources