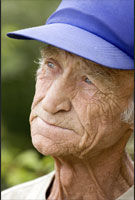 Santa Barbara County, California Resources
Adult Protective Services (APS) responds to reports of neglect or abuse of elderly and/or disabled adults. Neglect may include neglect by another, and/or self-neglect. Abuse may include financial, physical, sexual or psychological abuse by another. Adult Protective Services social workers are on call 24 hours a day to assist those suffering from neglect or abuse.
Adult Protective Services:
Santa Barbara Department of Social Services
234 Camino Del Remedio
Santa Barbara, Ca 93110
24-hour Abuse Hotline: (805)681-4550

Santa Maria Department of Social Services
2125 South Centerpointe Parkway
Santa Maria, Ca 93455
24-hour Abuse Hotline: (805)346-8303
Phone: (805)346-7247
Lompoc Department of Social Services
1100 West Laurel Avenue
Lompoc, Ca 93436-9908
24-hour Abuse Hotline: (805)737-6020
Phone: (805)737-7094
The In-Home Supportive Services (IHSS) program is a federal, state, and locally funded program designed to provide assistance to those eligible aged, blind, and disabled individuals who, without this care, would be unable to remain safely in their own homes. In-Home Supportive Services provides services according to the recipient's ability to perform daily activities, and can include feeding, bathing, dressing, housekeeping, laundry, shopping, meal preparation and clean up, respiration, bowel & bladder care, moving in and out of bed, rubbing the skin (to prevent skin breakdown), accompaniment to medical appointments, paramedical services, and protective supervision.
In-Home Supportive Service recipients are responsible for locating their own home care providers, for hiring and supervising their providers, and for firing the provider if the services are not performed according to the client's specifications.
Who Qualifies for In-Home Supportive Services
You must be receiving Medi-Cal, be blind, disabled, or 65 years of age or older, AND be unable to live at home safely without help.
In-Home Supportive Services Social Workers determine if you qualify by assessing your functional need for specific services, and identify the amount of time to be allotted for the performance of services. Depending on the amount of your monthly income, you may be required to pay a share of cost for these services.
Complete and return an application. Contact your local Department of Health & Human Services and request a In-Home Supportive Services application.
Meals on Wheels:
Santa Barbara Senior Citizens
1232 De La Vina Street
Santa Barbara, Ca 93101
Phone: (805)897-2568
Senior Centers Nutrition
423 West Victoria Street
Santa Barbara, Ca 93101
Phone: (805)965-3331
Area Agency On Aging
528 South Broadway
Santa Maria, Ca 93454
Phone: (805)965-3288
Meals-On-Wheels
407 West Edward Street
Santa Maria, Ca 93454
Phone: (805)928-9707
Senior Center
510 East Park Avenue
Santa Maria, Ca 93454
Phone: (805)925-0951
Community Action Commission Of Santa Barbara County
5681 Hollister
Goleta, Ca 93117
Phone: (805)683-4458
Goleta Valley Senior Center
5679 Hollister Avenue
Goleta, Ca 93117
Phone: 805-683-1124
Meals-on-Wheels
5276 Hollister Avenue
Goleta, Ca 93111
Phone: (805)683-1565
Solvang Senior Center
1745 Mission Drive
Solvang, Ca 93463
Phone: (805)688-3793
Meals-on-Wheels
223 South C Street
Lompoc, Ca 93436
Phone: (805)736-3257
Legal Resources:
Bet Tzedek - The House of Justice
Sheriff's Dispatch
Phone: (805)922-1236
Custom Search
Resources