Contra COSTA County, California Resources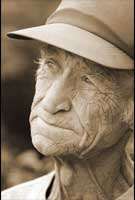 Every year, thousands of older and dependent adults suffer from abuse, neglect or exploitation. They are living in their own homes, apartments and with their families. Most of them are suffering in silence. And the facts are alarming!
Adult Protective Services (APS) receives calls every day concerning possible abuse of elderly or dependent adults in our community. In 2003, Contra Costa County's APS responded to an average of 152 reports of abuse per month.
Consider these facts:

In Contra Costa County, the fastest growing segment of the population is the 85+ age group. Over the next ten years, the 65+ age group is expected to increase 37%; the 85+ segment is predicted to skyrocket by 55%

Experts estimate, however, that at least four times as many incidents are unreported as those that are reported and substantiated.
Local Services:
Adult Protective Services
Contra Costa County
24 Hotline: (877)839-4347
Contra Costa County Aging Services
2530 Arnold Dr., Suite #300
Martinez CA
Phone: (925)335-8760
Senior Nutritional Services:
Anitoch Senior Citizens Center
415 W. 2nd St.
Antioch CA 94509
Phone: (925)778-1158
Meals-on-Wheels
1300 Civic Dr.
Antioch CA
Phone: (925)778-4379
Lafayette Senior Service Center
500 St. Mary's Rd.
Lafayette CA 94549
Phone: (925)284-5050
Senior Center
233 Gregory Ln.
Pleasant Hill Ca 94523
Phone: (925)798-8788
Contra Costa County Aging Services
2530 Arnold Dr., Suite #300
Martinez CA
Phone: (925)335-8760
Meals-on-Wheels
1330 Arnold Dr., Suite 252
Martinez CA 94553
Phone: (866)669-6697
Community Senior Citizen Center
515 Silver Ave
Richmond CA 94801
Phone: (510)232-3511
Richmond Annex Senior Center
5801 Huntington Ave
Richmond CA 94804
Phone: (510)620-6812
Richmond Senior Citizens Center
2525 MacDonald Ave
Richmond CA 94804
Phone: (510)215-3095
Drop-in Center: (510620-9619
San Pablo Senior Center
1943 Church Ln
Richmond CA 94806
Phone: (510)215-3095
Custom Search
Resources