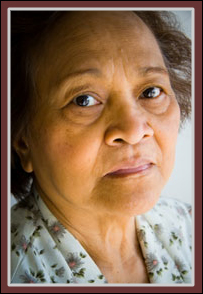 San Diego County, California Resources
Adult Protective Services serves adults 65 and older and dependent adults 18 and older, who are harmed, or threatened with harm, to ensure their right to safety and dignity. Adult Protective Services (APS) investigates elder and dependent adult abuse, including cases of neglect and abandonment, as well as physical, sexual and financial abuse. Abuse Categories Adult Protective Services (APS) investigates reports of elder and dependent adult abuse. There are many types of abuse that can occur. The following list outlines some of the more common types of abuse.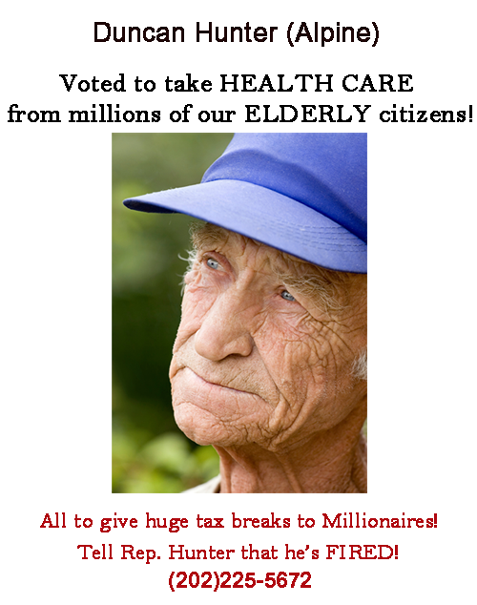 Types of abuse:
Physical:

Direct beatings,
lack of medical care or overmedication,
sexual exploitation

Abandonment:

Desertion or willful forsaking by anyone having responsibility for care.

Isolation:

Preventing a dependent adult from receiving mail, telephone calls, visitors

Financial:

Theft, misuse of funds or property, extortion, duress, fraud

Neglect:

Denial of food, clothing, shelter, health care. Or unable to provide basic needs

Self-neglect:

Malnutrition, being unkempt, unmet medical needs, unpaid bills

Mental suffering:

Verbal assaults, threats, fear Signs of trouble
The following items are possible warning signs that abuse might be occurring to an older or disabled adult. If you observe some or all of these occurring with an older or disabled adult you know, consider alerting Adult Protective Services.
Injury that is inconsistent with the explanation for its cause
The elder or dependent adult has recently become confused or disoriented The caregiver shows anger, indifference, aggressive behavior toward the person
Personal belongings, papers, credit cards are missing
Hesitation from the elder to talk openly
The caregiver has a history of substance abuse, mental illness, criminal behavior or family violence
Lack of necessities, such as food, water, utilities, medications and medical care Another person's name added to the client's bank account or important documents, or frequent checks made out to CASH
Adult Protective Services (aps):
Aging & Independence Services
P.O. Box 23217
San Diego, Ca 92193-3217
24 Hour Hotline: (800)339-4661
Phone: (800)510-2020
In-Home Supportive Services (IHSS):
In-Home Supportive Services (IHSS) provides homemaker and personal care assistance to persons receiving Supplemental Security Income or who have a low income and need aid in the home to remain independent.
Phone: (800)510-2010
Meals / Nutrition:
Carlsbad Senior Center
799 Pine Avenue
Carlsbad, Ca 92008
Phone: (760)602-4650
Meals on Wheels San Diego Inc.
270 F Street
Chula Vista, Ca 91910
Phone: (619)420-2782
Coronado Senior Center
1019 7th Street
Coronado, Ca 92118
Phone: (619)435-2616
Meals on Wheels
165 East Park Avenue #102
El Cajoon, Ca 92020
Phone: (619)447-8782
Encinitas Senior Center
1140 Oakcrest Park Drive
Encinitas, Ca 92024
Phone: (760)943-2250
Joslyn Senior Center
210 E. Park Avenue
Escondido, Ca 92025
Phone: (760)839-4688
Imperial Beach Senior Citizens
1075 8th Street
Imperial Beach, Ca 91932
Phone: (619)424-7077
Lemon Grove Senior Center
8235 Mount Vernon Street
Lemon Grove, Ca 91945
Phone: (619)337-1425
National City Senior Center
1221 D Avenue
National City, Ca 91950
Phone: (619)336-6760
Samahan Senior Citizens Center
2721 E Plaza Boulevard
National City, Ca 91950
Phone: (619)234-1360
Oceanside Senior Center
455 Country Club Lane
Oceanside, Ca 92054
Phone: (760)433-0975
San Diego County Aging Services
1305 Union Plaza Court
Oceanside, Ca 92054
Phone: (760)754-3515
Valley Senior Center
4070 Mission Avenue
Oceanside, Ca 92057
Phone: (760)757-9937
Jewish Senior Center North County
16934 Espola Road
Poway, Ca 92064
Phone: (858)674-1123
Poway Senior Center
13094 Bowron Road
Poway, Ca 92064
Phone: (858)748-6094
Allied Gardens Senior Center
5155 Greenbrier Avenue
San Diego, Ca 92120
Phone: (619)235-1129
Clairemont Senior Center
4425 Bannock Avenue
San Diego, Ca 92117
Phone: (858)483-5100
Clairemont Senior Center
3600 Clairemont Drive
San Diego, Ca 92117
Phone: (858)483-5100
College Avenue Senior Center
4855 College Avenue
San Diego, Ca 92115
Phone: (619)583-3300
Encanto Senior Center
6555 Broadway
San Diego, Ca 92114
Phone: (619)527-3412
Golden Hill Senior Center
2600 Golf Course Drive
San Diego, Ca 92102
Phone: (619)235-1138
Meals on Wheels of Greater San Diego
2254 San Diego Avenue, Suite 200
San Diego, Ca 92110-2944
Phone: (619)260-6110
Memorial Senior Center
610 South 30th Street
San Diego, Ca 92113
Phone: (619)235-1141
Mira Mesa Senior Center
8460 Mira Mesa Boulevard
San Diego, Ca 92126
Phone: (858)578-7325
North Park Senior Center
2719 Howard Avenue
San Diego, Ca 92104
Phone: (619)235-1161
Paradise Senior Center
1880 Logan Avenue
San Diego, Ca 92113
Phone: (610)235-1148
Redwood Club Senior Center
3111 6th Avenue
San Diego, Ca 92103
Phone: (619)296-4274
Samahan Senior Citizens Center
2926 Market Street
San Diego, Ca 92102
Phone: (619)234-1360
San Diego County Aging Agency
9335 Hazard Way
San Diego, Ca 92123
Phone: (858)560-2500
Sandleson Senior Center
2221 Morley Field Drive
San Diego, Ca 92104
Phone: (619)692-4919
Senior Community Centers
1525 4th Avenue
San Diego, Ca 92101
Phone: (619)235-6572
Southcrest Senior Center
4159 Newton Avenue
San Diego, Ca 92113
Phone: (619)527-3413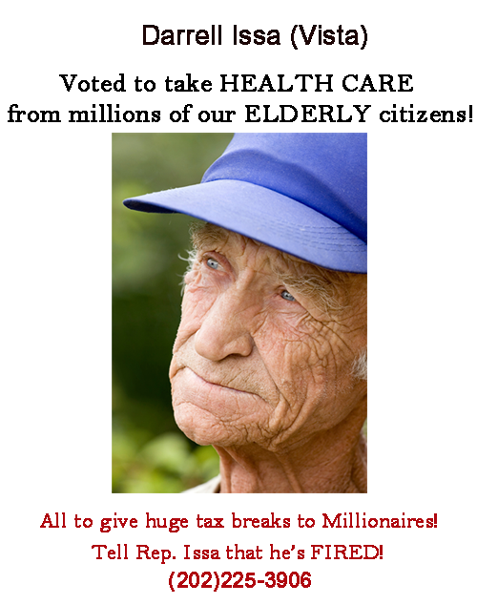 Meals on Wheels
930 Boardwalk #C
San Marcos, Ca 92069
Phone: (760)736-9900
Brengle Senior Center
1400 Vale Terrance Drive
Vista, Ca 92084
Phone: (760)639-6160
Meals with Love
651 Eucalyptus Avenue
Vista, Ca 92084
Phone: (760)726-1225
Vista Senior Citizens Service Center
1400 Vale Terrace Drive
Vista, Ca 92084
Phone: (760)758-1955
Legal Resources:
Bet Tzedek - The House of Justice
4S Ranch Substation
10282 Rancho Bernardo Road
San Diego, Ca 92127
Phone: (858)521-5200
Encinitas Station
175 North El Camino Real
Encinitas, Ca 92024
Phone: (760)966-2400
Lemon Grove Substation
3240 Main Street
Lemon Grove, Ca 92945
Phone: (619)337-2000
Poway Station
13100 Bowron Road
Poway, Ca 92064
Phone: (858)513-2800
Rancho San Diego Station
11486 Campo Road
Spring Valley, Ca 91978
Vista Station
325 South Melrose, Suite 210
Vista, Ca 92081
Phone: (760)940-4551
Custom Search
Resources