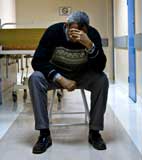 Jackson County Oregon Senior Services
Rogue Valley Council of Governments

Central Point
155 N. First Street
PO Box 3275
Central Point, OR 97502-2209
Phone: (541)664-6674
FAX: (541)664-7927
Medford Senior Services Office

2860 State Street
Medford, OR 97504-8474
Phone: (541)776-6222
FAX: (541)776-6215
TTY: (541)732-1801
Medford Disability Services Office

28 W 6th, Suite D
PO Box 880
Medford, OR 97501-0063
Toll free: (800)336-8204
Phone: (541)776-6210
FAX: (541)776-6251
 Meals on Wheels:
Ashland Senior Activity Center
1699 Homes Ave.
Ashland, OR
Josephine County Building
102 S Redwood Hwy.
Cave Junction, OR

Senior Citizens Community Center
121 Loto St.,
Eagle Point, OR

4-H Extension Building
215 Ringuette St.,
Grants Pass, OR

Jacksonville IOOF Hall
Main & Oregon St.
Jacksonville, OR

Lions Sight and Hearing Center
228 North Holly
Medford, OR

Merlin Community Center
109 Acorn St.
Merlin, OR

Custom Search

Rogue River Community Center
132 Broadway
Rogue River, OR

St. Martin's Episcopal Church
95 Cleveland St.
Shady Cove, OR

Talent Community Center
206 E Main St.
Talent, OR

Wilderville United Methodist Church
7970 Redwood Hwy.
Wilderville, OR

Wolf Creek Community Building
100 Railroad Ave.
Wolf Creek, OR

For individual meal site location days and hours of operation, please call:
(541)-664-6674.

Resources